The IChemE contracts covering procurement for chemical process plants have had their first update in years, bringing some important modifications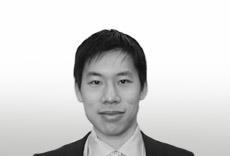 Early last week, the Institution of Chemical Engineers (IChemE) unveiled new editions of its Forms of Contract for Process Plants. The revisions, the first for several years, overhaul its core UK contract suite, which comprises three main contracts (Red Book, Green Book and Burgundy Book, which differ in pricing mechanisms) together with two sub-contracts (Yellow Book and Brown Book). It is likely that the international editions of the IChemE Forms of Contracts, first published in 2007, will also be updated.
The contracts are designed for the procurement of process plants, where materials are transformed through a chemical, biological or physical process. Naturally, this covers a wide range of different industrial facilities from oil refineries, power plants and food manufacturing plants to pharmaceutical production plants and desalination plants.
What these have in common is that it is vital that the completed facility operates as expected. Consequently, the IChemE contracts are true turnkey forms noted for their detailed performance testing and takeover requirements. These attributes, however, also make them suitable for other types of construction project where achieving a minimum level of performance is important, such as tunnelling and wind farms. As such, the IChemE forms can be considered an alternative to the more mainstream NEC and FIDIC engineering contracts.
The 2013 update serves two purposes. Firstly, structure and drafting have been standardised and tidied up across the five contracts.
Secondly, a number of clauses have been revamped to reflect best practice as well as the amendments to the Construction Act. These include:
An express co-operation clause between the parties and the project manager (previously unique to Burgundy Book)
Clearer performance test requirements in all the contracts other than Brown Book, accompanied by new flowcharts in the guidance notes
An overhaul of the all risks insurance provisions setting out how remedial work following an insured loss will be compensated and express waivers of subrogation rights
Making the indemnities imposed on each party in relation to patents and similar rights reciprocal
Allowing the contractor to be paid in multiple currencies
Adjustments to the events entitling the contractor to an extension of time and limitations on liability and termination provisions
Mutual indemnities for clean-up costs caused by the escape of hazardous or polluting material.
On the whole, these amendments are sensible and welcome. But not all the changes will appeal to all potential users. The co-operation clause, for example, requires the parties to deal with each other "fairly, openly and in good faith". Such wording may prove contentious, especially in light of last year's case of Compass Group vs Mid Essex Hospital Services NHS Trust, which confirmed that such clauses have the potential to conflict with, and override, other provisions. Notwithstanding that, the reality is that this is an industry moving towards more collaborative relationships; good faith is now considered by many to be an important component of such working.
With its stated intention to reflect current best practice, it is surprising that there are still no enabling provisions covering such matters as collateral warranties, prohibited materials, professional indemnity insurance and performance security. The absence of any mention of building information modelling and life-cycle data requirements may surprise some.
Nonetheless, if needed, these issues can be addressed through bespoke Special Conditions.
What hasn't altered is that the IChemE contracts remain straightforward in structure and easy to use. Continuing in this vein, the guidance notes provide useful assistance with drafting Special Conditions to deal with particular matters.
While mainly evolutionary, on balance this is a useful update which reinforces the particular strengths of the IChemE suite. It should hopefully serve as a timely reminder of these and of the contracts' continued importance in the broader industry.
Francis Ho is a senior associate at Olswang