Spiralling costs to refurbish a building that's no longer fit for purpose mean it could be better to cut our losses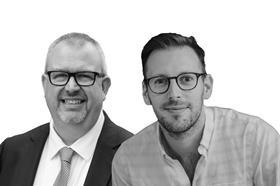 Adapting an existing building is difficult as you never know what you may uncover, and this is nowhere truer than with the decision to renovate the creaking Victorian hulk that is the Houses of Parliament.
Charles Barry and Augustus Pugin's monument to democracy was deemed state-of-the-art on its opening, but over 140 years later, it is no longer safe or fit for purpose. Throughout the past century minor upgrade work was done, but this piecemeal approach was inadequate. The building is now potentially dangerous due to lack of regular and thorough upgrading.
National Infrastructure Commission chair Sir John Armitt warned a committee of peers and MPs last month that the estimated £4bn cost of the refurbishment will have to increase to effectively deliver the essential repair work.
It beggars belief that we have not learnt our lesson in the UK about starting major projects without them being properly scoped and costed; but that's another issue altogether.
With costs spiralling, and all likelihood more public finance will be needed to deliver this project, we should take a step back and have a rethink about whether this is really a good investment.
From a structural perspective, the choice of anston stone, a cheap, sand-coloured limestone, as the primary building material is the root of many of the problems and challenges facing the redevelopers. Porous with a low resistance to atmospheric pollution, the stone has been severely damaged by emissions from large-scale, late 19th century coal burning and the transport clogged streets of the present day.
The building fabric, including stonework, roofing and fenestration, has to be looked at early on, otherwise it's a non-starter. After this, the services and how they fit in. All plant work, including electrics and HVAC, would probably need to be ripped out and redone so it works properly and efficiently.
Significant works are needed to the structure and all of the services to bring it up to 21st century standards, if that is even possible. There are structural, drainage, roofing, glazing, mechanical, electrical, sprinkler, heating and ventilation issues that all require specialist review. A detailed survey to construct a BIM model would be priority, followed by individual surveys to determine the extent of works. Years of work before costs could even be considered.
So, having spent 10 or 20 years and £5bn to £10bn repairing and modernising the building, we see the inevitability of Parliament 2.0 being a curate's egg because there is not the room in the building's footprint to accommodate everyone needed to run our parliament in the 21st Century.
The problems are manifold. An obvious one is the sheer difficulty of adapting the building to suit current office requirements. It will be costly and in some cases impossible.
This will inevitably result in spaces not conducive to working, not an ideal situation given the amount of research outlining the correlation between productivity levels and the surrounding environment.
Wouldn't it be better to cut our losses and establish a new, fit-for-purpose site?
Our concern is that money will be spent on solving problems rather than creating value if spent on adapting the current building.
Would it not be more sensible to build a new complex, with modern fixtures, fittings and more secure, reliable plant work? The original building could then be sympathetically adapted and opened to the public as an attraction, creating another revenue stream.
A new space, thoughtfully and holistically designed, would allow the opportunity to create an optimum working environment rather than the current fait accompli which will result in inappropriate, compromised spaces.
Charles Bettes is managing director of Gpad London and David Manion is director of Thomasons