Former ODA chair says contractors need to have as much information as possible ahead of job starting
National Infrastructure Commission chair Sir John Armitt has told a committee of peers and MPs that it will be 'very difficult to judge' the total cost of restoring Parliament.
Speaking to the joint committee on the draft parliamentary buildings bill yesterday (30 January), Armitt, who was asked to address the committee due to his success leading the team behind the 2012 Olympics, said it was virtually impossible to work out the entire scope of the £4bn project ahead of time.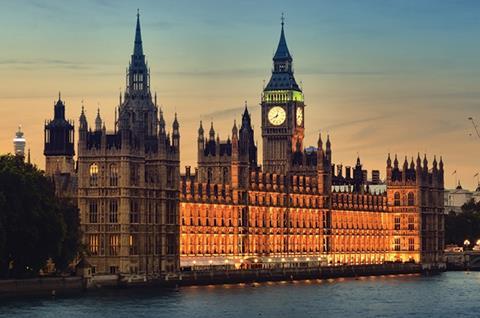 He said: "This is a job which is going to be very difficult to judge what its actually going to cost. Every time you open up a panel it will not be what you thought you were going to find and almost certainly to deal with it it will cost more than you thought it was going to cost.
"There is a bit of inevitability [that costs will go up] on a project like this; you can constantly seek change, which will reduce cost and meet the value-for-money [criteria]."
Armitt, a former chief executive of Costain and Network Rail, said every refurbishment project he had worked on had been "horrible".
He said: "The one thing you should know is that it's not a lump sum, fixed-price contract. It never can be, never should be."
Armitt said investing both time and money in the planning phase would be key in foreseeing and forestalling as many potential cost challenges as possible.
He said: "The mistake we make on so many projects is we don't not spend enough time at the front end deciding exactly what it is we want.
"We don't spend enough money and time on investigating what it is we are going to be faced with, which is going to be the biggest challenge here."
The committee's next oral evidence session will take place next Wednesday (6 February).