This government must avoid fiscal bursts that could damage long-term investment in a low carbon economy, says UKGBC's Julie Hirigoyen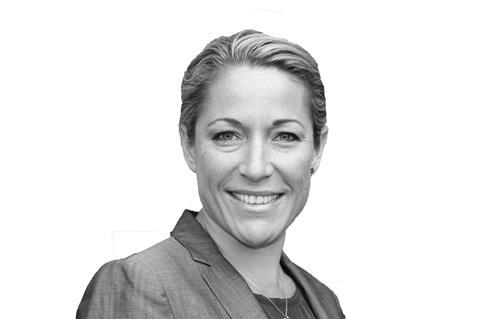 The chancellor's summer statement was an important moment for our sector, introducing the first significant pot of funding for energy efficiency in five years. Thankfully, the chancellor had listened to the resounding chorus calling for energy efficiency funding to help support the sector, lower energy bills, improve health and create green jobs.
The announcement included a £2bn Green Homes Grant, with vouchers of up to £5,000 to help homeowners upgrade their homes and up to £10,000 available to some of the UK's poorest families. Alongside this, there was £1bn programme to make public buildings, including schools and hospitals, across the UK greener. A further £50m was announced to pilot innovative approaches to retrofitting social housing at scale.
But the proof of the pudding is always in the eating, 50% discount or not! There is much more to do if this is to be the start of genuinely 'building back better', and not a rerun of past missteps.
What do we need next?
It is crucial that we now see more detail of how Green Homes Grant scheme will actually be implemented. Done well, it has the potential to kickstart a retrofit revolution across the country. Done badly however, it could cause more harm than good to people's homes and to the industry. It is crucial that the government avoids falling foul of the mistakes made by previous retrofit schemes. This means ensuring that all measures and installers under the scheme are properly accredited and deliver real improvements.
The allocation of £50m to social housing was also a welcome first step, action on social housing is a vital part of developing the local supply chains needed to deliver retrofit at a scale. However, this was frankly just a drop in the ocean compared with the Conservative manifesto commitment of a £3.8bn Social Housing Decarbonisation Fund. The full extent of this now urgently needs to be brought forward, in order to support the industry and add momentum.
We still need adequate financial incentives to drive demand for energy efficiency retrofit in the 'able to pay' market
Together with the funds unveiled, the announcement also contained a range of financial incentives and tax cuts, most notably to VAT. This was sadly a missed opportunity, as such tax cuts could have been targeted effectively to support decarbonisation of the built environment. UKGBC has previously called for a VAT cut on refurbishments and variable stamp duty rates as incentives to drive up consumer appetite for more efficient homes, which would stimulate demand for these cash grants and energy efficiency more widely. We still need adequate financial incentives to drive demand for energy efficiency retrofit in the 'able to pay' market, and these should include a range of financing options to suit the needs of all households and tenures.
Finally, we urgently need confirmation that this announcement is part of a clear, long-term and ambitious plan to bring all our 29 million homes and about 2 million commercial buildings up to decent standards of energy efficiency. Such a plan would include target dates for minimum energy efficiency standards across all property types, and a range of policy and fiscal measures to ensure these can be met. This is not only vital to reaching net zero, but also for ensuring that industry, and the supply chain, can gear up and invest in both the skills and innovations required.
Perhaps the most important takeaway from the chancellor's statement was not about food, but rather that even though we live in 'unprecedented times' we must avoid a sense of deja vu. As the government continues to try and insulate the economy from the impacts of the recent crisis, it must avoid short-term policy or fiscal bursts that could be damaging to long-term market creation and investment. Let this be the start of a much bigger programme of low carbon investments that help us accelerate towards our net zero carbon targets in a way that simultaneously creates high-quality skills and jobs right across the country at a time when they're most needed for a genuinely green, resilient recovery.
Julie Hirigoyen, chief executive, UK Green Building Council