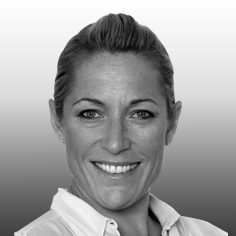 Julie Hirigoyen
Julie Hirigoyen is UK head of sustainability at Jones Lang LaSalle with a seat on the UK executive and ultimate responsibility for embedding sustainability across the firm. She is chair of the Upstream Sustainability Services business unit and has recently taken on wider accountability for the firm's sustainability strategy.
Julie became a lead director in professional and advisory services within Jones Lang LaSalle UK upon acquisition of the Upstream business, a start‐up consultancy in which she was joint equity partner, in November 2007. She was subsequently promoted to the position of regional director in 2008 and to international director in 2010.
Until 2013, Julie was responsible for all aspects of business planning and development for the Upstream Sustainability Services unit,managing a team of 40 staff, and acting as the senior contact for all of Upstream's core clients.