Consultants are having to become more dynamic and flexible to take advantage of new opportunities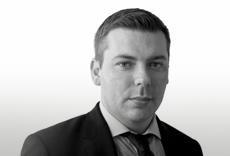 All this week Building.co.uk has been bringing you bite-sized teasers in part two of our recession-busting State of Play series, analysing the health of construction consultants (for a full round-up, click here). Last week, we heard of the miserable plight of the tough-talking contracting sector, faced with a double-dip recession and a plethora of negative market conditions. The good news is that, for consultants, things look a little more hopeful, with promises of gold on foreign shores and a spurt of entrepreneurial start-ups. For the past three years there have been predictions of convergence, forced mergers, repositioning and global growth, as well as international players gobbling up household names in a challenged UK market. This has all now become a reality.
The bad news is that economic conditions in the UK and Europe continue to deteriorate - as Building goes to press, Greece staggers on towards the second general election in as many months, and the governor of the Bank of England warns of the eurozone "tearing itself apart". It makes predicting anything with any confidence almost impossible. One thing we can be sure of is that, as global clients continue to either consolidate or push their portfolios towards Asia, consultants will need to be as nimble as ever to service their needs.
At home, on the one hand there is an army of dissatisfied, hungry UK experts in old school project management and QS services, looking to exit stuffy corporates and set up niche services to serve clients who know and trust them. On the other, you have medium and larger size firms that are looking east and focusing on the totality of their service offerings - from traditional models to growing opportunities in lifecycle carbon management, BIM, and expertise which relates to the whole life of a building. A key consideration within this, as Simon Rawlinson points out, is to be careful not to be one of the many caught in the middle, especially in an environment where you may ultimately be known for being big, unwieldy and expensive - as opposed to a global expert with the best firepower.
Uwe Krueger picked up the baton as Atkins' chief executive from the visionary Keith Clarke almost a year ago and is ready to run with a vision of his own - to make international revenue account for 75% of Atkins' turnover. Krueger's first major move is a symptom of just how dynamic the consulting sector is at the moment. Despite downsizing its UK operations by over 800 people in the last 18 months, Krueger has now signed off a recruitment drive to get more than 1,000 people on board in the UK as a direct result of the government's commitment to engineering, infrastructure and projects such as HS2. It's this kind of dichotomy that sums up the consulting sector right now - and perhaps offers a glimmer of hope for the UK's ailing economy.