The Labour party conference reveals much positive policy but without some spending it may not add up to much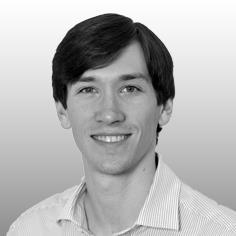 Britain has a housing crisis. Everywhere you go at the Labour party conference in Manchester that is what you keep hearing. We don't have enough new homes so let's get building. The headlines are about ambitious targets – Miliband has said a Labour government would want to see 200,000 homes built each year.
This is welcome, but it is not the whole story. We don't just need 200,000 new homes; we need 200,000 high quality, energy efficient homes.
Eight years ago the then Labour government announced that all homes should be zero carbon by 2016. The coalition has continued along the same path, even if it has been a bit of a bumpy ride. To their credit, Labour maintains that it would complete the journey, but we need the party to be crystal clear that it means making it there on schedule by 2016.
This is so vital because the last thing the next government will want to do is build even more houses that subsequently need retrofitting. Not when there are already 26 million cold and draughty existing homes out there that you need to deal with. The difficult experience of Green Deal and the Energy Companies Obligation (ECO) show that this is a problem not easily solved.
On Tuesday, Caroline Flint set out in her conference speech proposals for what a Labour government would do differently. And there are plenty of positives in there.
Labour would recognise energy efficiency as a national infrastructure priority, responding to calls from the UK Green Building Council (UKGBC) and others that this is the only way to tackle an issue of such scale and importance.
If Labour really considers energy efficiency to be an infrastructure priority then it needs to prioritise government capital spending
ECO funding would be reallocated to low income households, with a plan to improve 200,000 households a year up to an Energy Performance Certificate (EPC) band 'C'.
The Green Deal would receive a boost with a subsidised interest rate and 0% loans offered to a million households. Minimum energy standards for private rented homes would be also be tightened over time, up to an EPC 'C' standard by 2027.
Overall, it is hoped that 5 million properties would be improved over 10 years under these plans. This is all extremely encouraging, especially given the state of the industry at the moment.
But there are two things missing – additional funding an- long term incentives.
The whole plan is designed not to exceed current spending, with the subsidised loans funded from the money already set aside for the Home Improvement Fund up to 2017. If Labour really considers energy efficiency to be an infrastructure priority then it needs to prioritise government capital spending to prime the market, leveraging even greater private sector investment, and a return for the Treasury.
Minimum energy standards will help to drive activity in the rented sector but it's hard to tell how many owner occupiers will take up low interest loans without additional drivers. Tax incentives linking stamp duty or council tax to energy efficiency would go a long way to driving interest and make sure that there is a compelling offer to every single household.
Richard Twinn is policy and public affairs officer at the UK Green Building Council