Continuing our series on operating under foreign jurisdictions, Alejandro Lopez Ortiz and Marcelo Richter consider Chile, where green infrastructure opportunities must be weighed against the uncertainties of a new political direction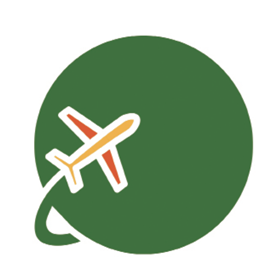 Ranked 19th in the 2021 index of economic freedom, Chile is widely regarded as one of the most stable, competitive and open economies in Latin America. Its solid institutions, low level of corruption and healthy macroeconomic figures make Chile stand out as a safe haven for UK construction companies looking to do business.
Although covid-19 has taken a heavy toll on the Chilean economy, the government's swift response to the pandemic has mitigated its impact. As a world leader in covid-19 vaccination, not only is the country set for a gradual recovery but also the government has recently released ambitious plans to boost the economy – creating opportunities for international construction businesses.
The country aims to become an exporter of renewable energy and is also committed to reducing its greenhouse gas emissions and moving towards sustainable development, objectives that will require investment in green energy projects.
However, the recent victory of young leftist candidate Gabriel Boric in the presidential election held last December has cast some doubt over Chile's likely approach to foreign investment in the coming years.
Covid-19
In place since July 2020, the Paso a Paso nos Cuidamos (Step-by-Step We Take Care of Ourselves) plan sets out the government's phased approach to opening up the country. Its five steps or scenarios range from level 1 (restriction) to level 5 (advanced opening), depending on epidemiological indicators, healthcare network, traceability and vaccination. With one of the highest immunisation rates in the world (by 1 March 2022, 92% of the population had received at least one dose and 89% were fully vaccinated), most of the communes in the country are now at level 4 – initial opening. Since 1 October 2021, non-resident foreigners and tourists have been allowed to enter the country, but are subject to certain restrictions that are subject to updating by the government.
The recovery plan
As a growing nation of around 19 million, Chile has a high demand for public and private infrastructure, and its construction industry is one of the largest sectors of the country's economy, accounting for an annual $15bn, representing 6% of its 2020 GDP. Thanks to its political and macroeconomic stability and its financial resilience, the country's construction sector is an attractive prospect.
In 2020, the Chilean Ministry of Public Works launched the ambitious Plan Nacional de Infraestructura para la Movilidad 2050 (National Infrastructure Plan for Mobility), designed to promote and accelerate public infrastructure projects with planned investments worth $50bn over the next 30 years, allocated to roads (68%), trains (14%), ports (10%) and airports (8%).
In the short term, as part of the country's emergency strategy to revive the economy, the Chilean government has published a call for 165 public tenders worth $400m. The majority of these projects relate to the construction of new roads, water systems, parks and residential complexes.
The energy transition is another of the country's priorities and offers investment opportunities to foreign investors. The Chilean Ministries of Energy and Mining recently announced its green hydrogen strategy, which aims to foster hydrogen production using renewable power and water instead of fossil fuels.
As hydrogen applications continue to reach global maturity (including in the transport, industrial and residential/industrial heating sectors), a number of green hydrogen projects have already started, the most high-profile being the world's first carbon neutral fuel plant, which will supply green hydrogen to enable carmaker Porsche to produce e-fuels.
Foreign investment and trade
As a liberal trading nation, Chile has a long history of attracting and protecting foreign investment. Its regulatory framework for foreign direct investment is mainly found in Law No. 20,848, which provides certain guarantees. Chile is also a party to 33 bilateral investment treaties and 27 other treaties with investment provisions which provide further layers of protection to foreign investors.
Following the UK's departure from the EU, the Association Agreement between Chile and the UK (transferring the conditions of the agreement between Chile and the EU) came into force in January 2021. Among other things, the agreement protects intellectual property rights, maintains preferential market access for trade in services, and allows British and Chilean companies to bid for some public sector contracts in each other's countries. Total trade in goods and services (exports plus imports) between the UK and Chile in the four quarters to the end of Q2 2021 was £1.4bn.
The picture may, of course change, in the wake of the recent election of leftist candidate and former student's union leader Gabriel Boric, who will take office on 11 March 2022 as the youngest president in Chile's history. Despite his efforts to moderate his message and reassure the market, some fear that Chile's approach to foreign investment might change for the worse. But in the absence of a crystal ball, we will have to wait and see.
Dispute resolution
Chile has also been a signatory and contracting state of the Convention on the Settlement of Investment Disputes between States and Nationals of Other States (the ICSID Convention) since 1991.
Chile's law on international commercial arbitration, Law No. 19,971 of 2004, is based on the UNCITRAL Model Law and its main arbitral institution is CAM Santiago (Santiago Arbitration and Mediation Center), headquartered in the country's capital, which is gaining recognition not only for domestic disputes but as a regional arbitration hub. Chile has also been a signatory and contracting state of the New York Convention since 1975.
Conclusion
Chile is thus a key trading, financial and legal hub in Latin America, it appears well-positioned to emerge from the pandemic and its infrastructure plans present construction opportunities. However, it is yet to be seen to what extent these opportunities may be impacted by the result of the recent presidential election.
Alejandro Lopez Ortiz is a partner in the Paris office of Mayer Brown and leads the firm's Latin American arbitration practice. Marcelo Richter is an associate in the London office