Beginning our new series on the legal issues to consider when operating abroad, Alain Farhad, Mark McMahon and Ali Auda look at Dubai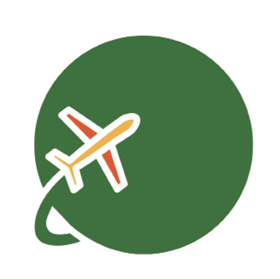 With a GDP of $108.4bn, Dubai has become a global business centre. Although initially built on oil revenues, the Emirate has diversified its economy to the extent that oil production contributes less than 1% of GDP.
Dubai is also currently preparing to host Expo 2020, which organisers say could attract 25 million visitors. In concert with the rise in non-oil exports and increased crude oil prices, it is no surprise that the construction industry in the UAE overall is expected to rise at a compound annual growth rate of 4.64% during 2019-23, up from 1.08% in 2014-18, and is expected to hit $101.2bn by 2023.
Funding and payment issues
Recent studies and surveys have found that the biggest challenges facing contractors in Dubai are:
Payment delays by clients
Lack of timely funding availability
Changes in, or poorly, defined project scopes.
The changing economic environment, which nobody can unilaterally control, has also increased risks for the construction sector. The drop in oil prices that has continued since 2014 has affected not just Dubai but also other major oil producing countries. The dampening effect on the construction sector has therefore not been surprising.
Introduction of VAT
In order to raise revenues, the UAE introduced VAT on 1 January 2018 – an unprecedented development in the Gulf Cooperation Council region. The tax is applied at a uniform rate of 5% on taxable goods and services.
As a result, active contractors in Dubai have found themselves liable for VAT, including on projects that started before 2018 but were unlikely to be completed until after 2018. As a consequence of this, higher costs have been passed to clients in order to cover the higher costs of materials and other related factors. This has been difficult for both contractors and clients, particularly given the current financial climate.
Regional instability
Present instability in the Persian Gulf is also likely to affect construction costs. The recent targeting of oil tankers remains unresolved, and such uncertainty may increase the costs of shipping in the region, including (but not limited to) insurance premiums. The importance of shipping to Dubai cannot be understated (with the port of Jebel Ali being the ninth-largest in the world) and its proximity to the Persian Gulf and Strait of Hormuz are likely to increase costs for construction firms.
Issues such as increased costs due to VAT and shipping risks will need to be factored into the price of tenders and contracts. While geopolitical tensions in the Persian Gulf and Strait of Hormuz are out of the control of construction firms, they can closely monitor reports on safety by domestic governments.
Dispute resolution
Potential legal issues in any construction contract can be mitigated by accounting for and allocating risks in a reasonable manner. Flexibility may be needed to adjust to the changing legal landscape, however. The use of UAE law by international firms in the region is accepted in the majority of contracts, but in return most contractors insist on neutral arbitration forums within which to resolve disputes.
Traditionally, arbitral institutions in London and Paris were selected, such as the London Court of International Arbitration (LCIA) and the International Court of Arbitration. However, disputes are now increasingly resolved using Dubai-based institutions such as Dubai International Arbitration Centre and the Dubai International Financial Centre (DIFC)-LCIA. The development of the DIFC and its common law-based system of courts has given contractors originating from common law jurisdictions the opportunity to litigate disputes in a legal system similar to those they use in their home jurisdictions.
The UAE also recently adopted a new federal arbitration law (Federal Law No. 6 of 2018), which is based on the UN Commission on International Trade Law Model Law and should increase the attractiveness of arbitration in Dubai (and the UAE in general). UAE courts have also adopted an increasingly favourable approach to the enforcement of foreign arbitral awards under the New York Convention.
Final thoughts
Despite external regional risk factors, the outlook for international firms is positive, particularly in construction. It is important for the investing party to be savvy and ensure they enter into contracts that outline the scope clearly, apportion risk properly, and provide for arbitration if a dispute arises. It is encouraging to see that arbitration is seen as favourable in Dubai – this will do much to ease the resolution of business disputes in the Emirate.
Alain Farhad is a partner and head of international arbitration (Dubai), Mark McMahon a senior associate (Dubai and London) and Ali Auda an associate (London) at Mayer Brown