This case shows the importance of choosing the right expert and being able to justify decisions in settlement negotiations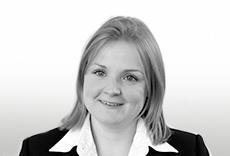 Igloo Regeneration (GP) Limited and others v Powell Williams Partnership [2013] EWHC 1859 (TCC) underlines the importance of carefully choosing an expert and justifying decisions in settlement negotiations.
The claimant Employers, Igloo Regeneration (GP) Limited and others (Igloo) brought a claim against the defendant quantity surveyors, Powell Williams Partnership (Powell) for negligence. Powell had carried out a survey on a building before Igloo purchased it which had identified certain defects but did not identify the full extent of the defects. Igloo maintained that it had incurred loss as a result.
Each party instructed engineering and quantity surveying experts, reports were exchanged, settlement negotiations started and several offers were made. Igloo proposed a particular sum and after a short period of further negotiation, Powell offered to pay this sum but Igloo rejected this offer.
At trial, the judge expressed concerns as to whether Igloo could succeed on liability because of its engineering expert's concessions in the experts' first joint statement. The trial adjourned and a revised joint statement filed, in which Igloo's expert retreated from several concessions. Igloo admitted liability for standard basis costs; however, Powell sought indemnity costs.
The trial reconvened and Igloo lost overall. Powell was awarded the costs of the whole action and indemnity costs. Relevant factors for the award included the poor quality of the Igloo expert evidence and Igloo's behaviour in the settlement negotiations.
Igloo's engineering expert was criticised as inexperienced and over-enthusiastic while failing to provide clear justification for his evidence. Excessive costs had been incurred and time wasted because of this.
The Court also took a dim view of Igloo's failure to accept Powell's offer of settlement, when Igloo had proposed the figure only a few days before, particularly when it could provide no justification for its decision. Particular regard was had to the overriding objective (applying not only to the Court but to the parties) and the ensuing cost, time and court resource implications of Igloo's behaviour.
Sarah Strange is an associate in the construction and engineering team at Taylor Wessing