Better Building Regulations won't help without systems to ensure adherence – that means legal minimum warranty standards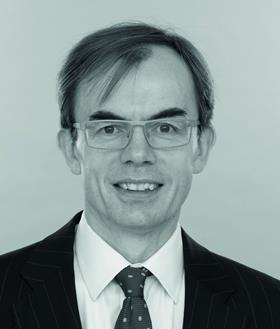 In the wake of the Grenfell disaster, there have been a series of inquiries, reviews and changes. In one particular area government has really struggled to make good progress, and that is the remediation of residential tower blocks with sub-standard cladding and insulation. In part this might reflect the fact that the ownership and management structures which apply to these buildings do not make it easy for government to pick their target when demanding remedial works.
Some of the statements, for instance of former housing secretary James Brokenshire, appeared to the legally trained to ignore or ride roughshod over the existing private law agreements relating to property ownership. These are concepts that are well established and on which parties have made their decisions and agreed their bargains.
There was a suggestion of retrospective law, in other words making people who were not responsible for repair now responsible on the basis that they were in some way the bad guys or that this was a proper response to a disaster. There were instead repeated political statements regarding who the government thought should pay. Now the government has announced further funding for its existing schemes and a levy on developers to pay for that. If those costs are passed on through increased build costs and higher prices, it will still be the consumer who eventually pays.
The most conceptually difficult expression of this movement was the idea that freeholders would pick up the bill. Even that was not very clear, as government used the term "building owners", which itself could easily mean different things to different people. The reality is most multi-occupancy blocks have a service charge arrangement which is all-embracing and requires in simple terms a management company to carry out the works and the long leaseholders or owners of the flats to pay their share of the cost, including to common parts or external wall areas. Freeholders may or may not be wealthy or able to pay. All too frequently the freeholder owns an asset of fairly limited value with an entitlement to a relatively small ground rent – hardly the most suitable party to put right extensive and expensive cladding issues. The freeholder may also have nothing to do with the original build and no knowledge of the defects.
Of course the conventional wisdom of these types of property transaction were that the developer would put in place a warranty product which would provide a level of comfort or protection for purchasers, both original and subsequent up to normally around 10 years after completion. However, not all residential warranties are the same. The warranty products provided by the likes of NHBC, Premier and others are not only bespoke to each provider but are also detailed and involved in their terms. They are effectively non-negotiable by a purchaser because the warranty provider is decided before the build starts (in order that they can inspect at various stages).
Surely it is not too much to expect that a warranty on a new-build dwelling includes a guarantee that the building meets the mandatory minimum requirements of the relevant regulations?
Perhaps most critically, the extent of the cover they provide can vary massively according to how or by whom the building control function is carried out. This key and important point appears to be something long leaseholders are often completely unaware of. Indeed they rarely know who in fact carried out the building control, let alone the implications of the answer to that question in terms of their policy coverage. Again, by the time of purchase there is little that even a well-advised purchaser can do about this because the developer will have decided who was to carry out building control long ago.
Perhaps one of the easiest and most effective things that government could do would be to legislate for base standards of warranty cover to include dangerous non-adherence to the Building Regulations, similar for instance to the compulsory basic level of motor insurance. Surely it is not too much to expect that a warranty on acquisition of a new-build dwelling includes a guarantee that the building meets the mandatory minimum requirements of the relevant regulations?
Such a change does not need to be an open season for all manner of nit-picking claims about compliance. It could be put in terms of coverage where any breach of the Building Regulations requires substantive remedial work or presents a risk to occupants. The latter of course would be entirely consistent with the wider ambit of existing health and safety law.
This change would achieve two other things. For the warranty insurance industry, it would level up the playing field by requiring a base level of coverage by all providers, stopping any shopping around for a cheap product that is going to decline most claims. Second, the warranty industry itself would be likely to drive more extensive and better involvement of building control in the construction process, improving quality and reducing claims.
Disturbingly, the concept of minimum standards is not new. It was raised in the Callcutt review of housebuilding delivery in 2007, by the Office of Fair Trading in 2008 and in 2016, just a year before Grenfell, when there was an all-party parliamentary group review entitled "More Homes, Fewer Complaints". The recommendations of the all-party parliamentary group were being seriously considered by the government in October 2017. Building Regulations fail to deliver when there are not the systems and incentives in place to ensure adherence to these basic standards.
James Bessey is a partner in Blake Morgan