Moving construction to a platform-based approach will boost productivity but housing with its varied markets and tenures requires more flexibility, says HTA's Mike De'Ath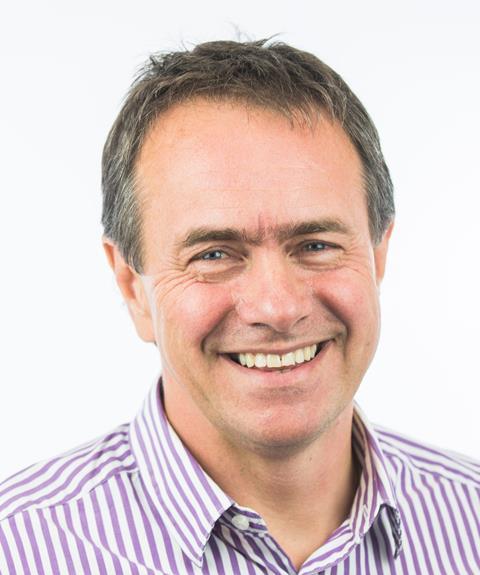 The housing minister, Chris Pincher, is often heard to say at Zoom conferences on the subject of modular and modern methods of construction (MMC) that: ''I often joke that not all good ideas start in the Treasury, but all good ideas can end in the Treasury if it doesn't like them. However, the Treasury likes MMC, which is a good place to be.''
This oft repeated quote sets a context for a government that sees investment in manufacturing as part of the solution to the need for increased productivity and delivery in housing.
In my long career, I have never seen such an interventionist government in the world of MMC, not just promoting through initiatives, but fundamentally trying to shift the market through the work of Homes England and the recently announced, Treasury initiative, of an MMC task force. This is all to be hugely welcomed at a time when we need to create both jobs and also a step change in the number of the homes we turn out each year as we recover from the latest economic downturn.
Thankfully, we do not appear to be in the same position as 2008/9 and, once again, government initiatives and interventions have sustained a housing market quite remarkably over the past 12 months. We even have reports of a record-breaking sales month in February, who would have thought that possible a year ago?
We must not be too simplistic in our quest for standardisation. A bathroom in a hospital, prison or school may have common attributes, but housing is a very different sector with a greater diversity of markets
While we can all expect to pay for such largesse over the coming years, decades and even centuries, it is important that the housing sector hunkers down to the task at hand and, in particular, to embrace MMC and modular delivery and the additionality it will bring to the traditional housing construction sector.
Against this background there are many excellent initiatives and emerging research papers, not least of which is the impressive document recently put out by Mace, 'The New Normal', calling for regional construction hubs. This report chimes with the thinking in the 'Build Homes, Build Jobs, Build innovation' publication Mark Farmer and I produced last year, seeing clear opportunity to harness MMC to further the governments 'levelling up' ambitions, identifying six MMC hub locations in the Midlands and the North with the potential for 124,000 jobs.
> Also read: Mace calls for six regional MMC hubs
There is also a nod to the potential of platform approaches that can harness multi-sector demand for MMC on the basis of similar spatial and performance requirements for, let's say, a bathroom in a hospital, school and prison. A similar line of thought has been articulated in the Construction Innovation Hub publication 'Platform Design Programme: Defining the need', published in November last year and also the Construction Playbook the month after. A pattern is emerging, and the Mace report aligns its thinking to this direction of travel, for the considerable heft available through government spending to accelerate change in the construction sector.
There is a strong logic in this thinking, however, care is needed in its pursuit.
It is crucial that MMC systems are sufficiently flexible to enable designers to hone great housing outcomes that are responsive to local context. We are seeing daily evidence of manufacturers rising to this challenge, but few are anywhere near their delivery capacity. In the government response to drive jobs and numbers it is of utmost importance that we do not cut across the billions of pounds of investment made by manufacturers that are only just leaving years of R&D for their first site projects.
Moreover, we must not be too simplistic in our quest for standardisation. A bathroom in a hospital, prison or school may have common attributes, but housing is a very different sector with a greater diversity of markets, tenures and complexities of procurement.
That said, the Mace report adds a timely and thoughtful argument for greater collaboration. We have been promoting greater standardisation and MMC in residential delivery for more than 20 years at HTA Design, my practice. We believe that order and repetition are the foundation stones of great design. The potential of greater quality control through offsite delivery, greater standardisation and continuous improvement has certainly helped accelerate general interest in the sector. There is absolutely no doubt that the time has arrived to mainstream the use of MMC and increasing the use of volumetric modular (category one in the MHCLG definition).
A further piece to the narrative is the Cabinet Office MMC jigsaw is the review of frameworks and procurement being led by David Mosey, now of Kings College, but author of PPC2000 when at law firm Trowers and Hamlins. This research, which sets the Construction Playbook as its context, can hopefully help simplify the route to market for those wishing to create long-term and collaborative relationships with manufacturers.
Ultimately, it will be this collaboration and aggregation of demand for MMC and volumetric modular delivery that will drive greater use. I have no doubt in the government's conviction that investing in supply and its location is a major part of the post-covid green industrial strategy for recovery.
Mike De'Ath is a partner at HTA Design