Managing director of the Scottish Building Federation bemoans lack of improvement in number of construction jobs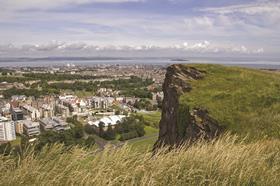 It's gratifying to see latest Scottish GDP figures showing further growth in the construction sector during the third quarter of 2014.
However, those buoyant headline figures don't necessarily tell the full story. We have yet to see corresponding improvements in industry employment, which actually fell by 7,000 over the 12 months to September of last year.
The industry has traditionally played a crucial role within the Scottish economy in providing high-quality employment opportunities in large numbers. At the current time, while generating impressive levels of output, employment within the industry remains historically low. That is not a sustainable situation and points to major challenges for the industry's recovery in the months ahead.
As an absolute priority, industry and government must work together to encourage many more young people to enter the industry. Construction can offer excellent training and development opportunities and genuinely fulfilling long-term career prospects. With recovery now under way and growing demand across a wide range of roles, there has never been a better time to consider a career in construction.
Vaughan Hart, managing director, Scottish Building Federation, via email