Two staff members from The Bartlett offer their views on a recent column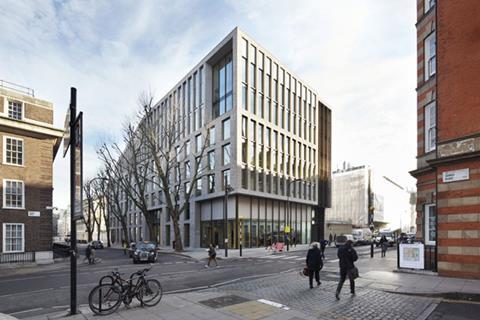 We write regarding Richard Threlfall's article in Building ("Let's make them an offer …", 10 March 2017, page 26). This is a very sensible article by Richard, but we believe there is slim chance that his call to arms will be met with the clear and concerted actions that he rightly proposes. This is because there is no single coherent UK construction industry - rather what is at best described as a family of sectors. Indeed, one of the great weaknesses the industry faces is its lack of a single face, voice or point of contact. For Richard's seven-point plan there needs to be a single scruff of an industry neck to grab – and construction has too many.
We believe there is common interest to tie all of UK construction together - and we can consider ourselves a family, but one that has no powerful leader or a sense of strong enough common bonds. To remedy this, we propose that a co-ordinated effort should commence by all those that lead the different areas of construction - or branches of the construction family.
We propose that rather than focusing on selling the image of construction to the rest of the world, as Richard suggests, we organise a co-ordinated effort to get the various sections within construction to realise they are strongly related. Doing so will, we believe, create one strong construction family and the single and united industry that Richard so clearly argues for.
Let us aim to get those in all parts of the construction sector to realise and appreciate that we are all in this together and that getting our act together and finding that single voice will be the first key requirement to enable Richard's vision for UK construction to be a proud UK flag waver.
Professor Andrew Edkins and Professor Peter Hansford, The Bartlett, faculty of the Built Environment, University College London, via email