A low-carbon approach to construction early on will lower the client's future operational costs, says Giles Heather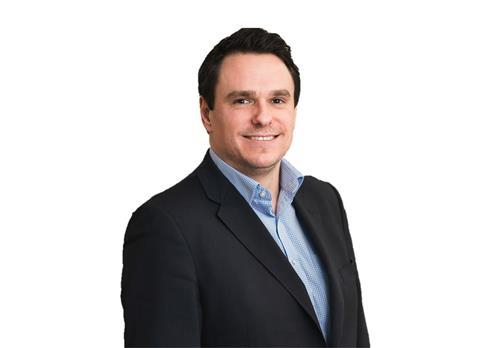 Thanks to covid and the rising demand for goods bought online, the logistics sector is booming. As demand has grown, so too has the sector's carbon footprint. Consequently, logistics has a responsibility to start tackling - indeed lowering - its emissions, and it will come under growing pressure to do so. This comes with significant challenges but work already under way across the sector shows how it can be done.
With so many stores closed during the various lockdowns of the past 12 months, consumers have had little option but to turn to the internet to buy the goods they need. Rising demand for online shopping has, in turn, driven retailers and distributors to invest in their logistics infrastructure.
According to the Office for National Statistics the largest increase has been among food stores, with online sales nearly doubling in August 2020, compared with February last year.
Warehouse energy systems will need to become smarter, using technology to reduce consumption
Other department stores and household goods stores reported a 70% increase in online sales last summer, when compared with pre-covid levels.
Meanwhile other online sellers, notably Amazon, have seen its stock rise, literally, as customers flocked to use its services. Between 2018 and the start of the pandemic last year Amazon's share price went above the $2,000-mark a mere three times. Since April 2021 it has steadily risen and now stands at more than $3,340 a share.
The increase in online sales activity has inevitably led to a sharp increase in the construction of warehouses and distribution centres closer to where customers live.
This shift has created its own issues. Sites are at a premium, and developers are scrambling to snap up those which will create the best value facility. According to Savills, strong levels of take-up across the UK have rapidly depleted Grade A supply, which now stands at 12.9 million ft², accounting for 41% of total supply, its lowest level since 2017 and a fall from 55% of total supply just 12 months ago.
Savills notes that in London and the South-east, warehouse take-up totalled 8.26 million ft² last year, a 21% increase above the five-year average for the region and 160% above figures seen a decade ago. Other regions are also seeing increased pressure, as demand outstrips the supply of optimum sites.
This makes it harder to locate distribution hubs closer to where the demand lies and therefore harder to reduce the need for lengthy journeys by fleets of lorries. But building and running the warehousing assets themselves brings further challenges.
In 2019, the drive towards a carbon neutral future was enshrined in UK law, which stipulates greenhouse gas emissions must be net zero by 2050. In addition, the European Energy Efficiency Directive prioritises the energy demand of buildings.
So any building's energy efficiency is now paramount, but in the industrial sector this must be balanced against at the same time illuminating and heating working space to keep the workforce safe and comfortable, often in large open sheds.
In many cases, the total energy demand of warehousing can equal around 25% of related transport emissions. Warehouse energy systems will need to become smarter, using technology to reduce consumption.
Building greener distribution and warehousing facilities should be a no-brainer for operators, leading to lower operational costs alongside improved green credentials. This, coupled with the urgent need to develop more warehousing and distribution space, is leading to developments which point the way towards an environmentally-friendly future.
Take the latest scheme by Segro. The industrial developer and REIT recently announced it is to build what it claims is London's first truly green industrial development. The project in Tottenham will generate zero landfill waste during its construction, and once built the 190,000ft² development – to be spread across eight units – is designed to have net-zero energy standards for base-build and will target an 'outstanding' rating by the environmental benchmark BREEAM. Features across the scheme will include green walls, while solar panels will generate 10% more energy than the building eventually uses.
As well as what happens during its occupancy, developers are considering the carbon footprint generated by a building's construction. Environmentally-aware building methods – including modular and steel frame – have been used in housing and commercial schemes for some time, and it is encouraging to see the increased practice of developing greener construction methods when creating industrial space.
The problem we have, though, is that the 2050 target is still so far off that not everyone in the market is yet working towards it. I believe we have a responsibility to inspire all clients to start beating that target now. Having an early influence on how sustainable a project is can bring huge value down the line. We can show the client the value of sustainable decisions from the procurement of elements such as materials and heating and ventilation systems through to involving sustainability consultants early on.
This is the ethical case but there is also a compelling business case for clients. By building resource-efficient facilities today they will avoid having to adapt them later to comply by 2050. This will reduce operational costs, lowering the whole-life cost of the facility overall.
As the logistics sector continues to thrive, its role in helping the UK achieve net zero emissions by 2050 will only grow. By acting now to go green, logistics can – and should - set an example of how to do a building boom sustainably.
Giles Heather is associate director at Linesight