Richard McCarthy: The Green Deal may have got off to an unsteady start but, by working with government, the industry can still turn it into a success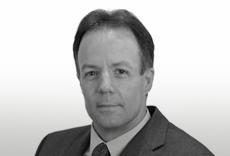 As a certain J Lennon of Liverpool once wrote: "The more that I see the less that I know for sure." For the government's Green Deal perception has, thus far, been all. Whatever the reality, the truth is that not enough people truly understand what the deal is all about and they are certainly not grasping the potential savings opportunities that are available.
At this stage it's hardly surprising. Publicity is limited. The relative cost of the loans is higher than most mortgages (not that you could easily gather that from the rather vague website) and these seemingly high numbers, when of course they do eventually find them, are already making people extremely wary.
All this simply adds fuel to fears about taking up more debt in these rollercoaster times of personal frugality and national austerity. There's even whispers in the shadows of more household credit checks, making it harder for some people to access mainstream "non-Wonga" credit.
Following the coldest spring in decades there is a new audience eagerly willing to listen to any alternative to record fuel bills
But there are real benefits to the Green Deal, which now finally exists, and following the coldest spring in decades there is a new audience eagerly willing to listen to any alternative to what will undoubtedly be record fuel bills.
It has been a very soft start, but our job must be to help the government and industry turn the smallest of ripples into a bow wave of activity, radically altering the way we consume energy in this country forever. The practical experience of the first year will certainly help establish what more needs to be done to ensure the speed and scale of take-up that the government is seeking, and it is important that this happens.
Meanwhile there are some specific opportunities and challenges that need to be addressed now. In particular:
Information There is only a limited amount of information that is being proactively provided to consumers and potential industry players. Hopefully more is to follow but, regardless, there is obviously a space for government to take a key leadership role, working with industry, local authorities, landlords and consumer groups to develop a co-ordinated and sustained communication strategy. Put simply - dispel the myths, tackle the fears and challenges, explain the benefits and options, and make it easy to navigate the system.
Money The relatively high cost of finance from the Green Deal Finance Company that ranges from 7.7 - 8% (combined with a minimum 10 year term) is adding to the fears of taking on more debt and looks likely to suppress take-up. For many it will be cheaper to raise additional mortgage finance (such as the Nationwide's new product at 2.9% for existing customers) but these loans don't remain with the property when you move and the cost of works may not influence the value.
I recognise the challenges. However, the significantly lower costs of Green Deal style loans in Germany - which are around 2% - merit both further attention and perhaps further government assistance, if not money itself, such as the Funding for Lending scheme. The key point here is that it is not the issue of the provision of loan finance, it is the cost. If this could be reduced the incentive and take-up would increase, possibly significantly.
There is also an issue of credit checks which seem to have replaced the review of energy bill payment histories. This will prejudice low income households and with the current loan structure make it less attractive to take out small loans to, say, even replace a boiler.
Incentives Take up needs to be monitored and consideration given whether further incentives might be required in this early stage of implementation.
There is also the question of looking at other opportunities to gear up the programme, helping large numbers of households in fuel poverty, and helping to drive a strong neighbourhood focus.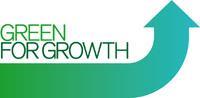 This is where I would like to see social landlords more actively engaged and supported. Although they still cannot bid for the Affordable Warmth element of the ECO funding (and there are some powerful reasons for reconsidering this) it is good to see that the access to ECO is opening up and that they will be able to apply for ECO funding in deprived areas for both solid wall insulation and, crucially, hard to treat cavity wall insulation. This is an encouraging development.
I want to see the Green Deal as a central part of this country's Green for Growth agenda, as promoted by Building magazine. I suspect we all feel the same way. There is much to play for and lots to do. So let's work together to monitor progress and develop the fixes and new approaches to make the bow wave a reality.
It has, and needs, to take place.
Richard McCarthy is executive director, central government at Capita Symonds and former director general of neighbourhoods at the Department for Communities and Local Government
richard.mccarthy@capita.co.uk