This year's conference will focus on urbanisation across the globe in the next 20-30 years, and a plan on delivering predicited widespread expansion should be high on the agenda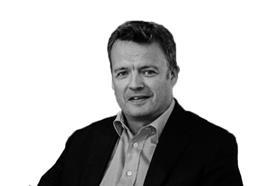 The great, the good and the not so good of the property world will be setting their sat navs for Cannes and descending on the French Riviera in the next few weeks.
For four days between 13-16th March the population of the French town will rocket by more than a third as around 24,000 delegates and property professionals mingle and merge at the MIPIM conference. Deals are done, business relationships cemented, futures are mapped.
This year its theme is 'Urbanisation' and delegates will gaze into their crystal balls to discuss what urban life will be like in 2030 and 2050.
Huge increases in populations are likely to become increasingly centred around highly urbanised 'megacities' – of which London is currently Europe's only example according to the definition by the New Scientist magazine – and 'large' and 'mid-size' cities including Birmingham and Belfast, Cardiff and Coventry, Plymouth and Portsmouth, Manchester and Milton Keynes.
The lecture theatres, conference rooms and corridors will be alive to the chatter of planners, architects, developers and project managers murmuring over the best strategies for building, developing and investing in cities in this globalised world.
By 2050 according to estimates, two-thirds of the world's population will be living and working in urban areas. That will throw up tremendous challenges not only for developers focussed on residential projects but also those in providing commercial office accommodation, leisure, retail, as well as the support networks of transport and power, infrastructure, education and health.
What will urban life be like for those that live in these vast urban sprawls? Will mega-commutes become the norm in the megacity?
Transportation infrastructure will be high on the agenda. A third runway at Heathrow will do well to help link the country and the City to important business across the world and provide an essential, high capacity gateway to the rest of the country. Crossrail will soon be delivering its own high capacity solution across London and with HS2 and Crossrail2 working through the planning process the tendrils of a truly efficient high-speed rail infrastructure are spreading across the country, linking London with the mainland regional hubs, spreading prosperity and opening new areas for development.
Investing in and developing real estate will be crucial to maintaining a healthy economy. In a world where 12.5% of the population lives in just 123 of its largest urban areas which produce a third of its economic output, finding opportunities to preserve and progress that development are critical. The expansion of existing and creation of new cities will be paramount.
But how will that expansion be delivered? What will these megacities look like and will they differ from their international counterparts, the large regional hubs and new cities that must be developed to help sate demand?
The current global trend for developing 'groundscrapers' can take up awkward pieces of land in densely packed urban environments but are they better suited in creating new urbanised areas in developing countries? In global megacities the only option readily available is to build skywards but should these new towers be mixed-use commercial/residential/leisure or singularly devoted to office space? In the new world of 2050 will workers even need defined office space?
There are countless discussions ready to take place at MIPIM 2018. Representatives from across the global property sector will be there. The UK needs to be working with them to help underline its position as Europe's most attractive real estate investment opportunity.
Postscript
Rennie Dalrymple is managing partner at Bruceshaw LLP