A labourer is desperate to stop work … but feels he can't
I'm working on a major commercial building site in central London. I followed government protocol given on Monday night to not attend work unless it's a key job, but I then had my boss on the phone asking why I hadn't been in on Tuesday and Wednesday. I told him I was following guidelines to stay at home.
I'm a self-employed labourer who earns £330 per week so I'm hardly a key worker. I decided to stay off as the tubes were packed on Monday plus the canteens and toilets at work were mobbed.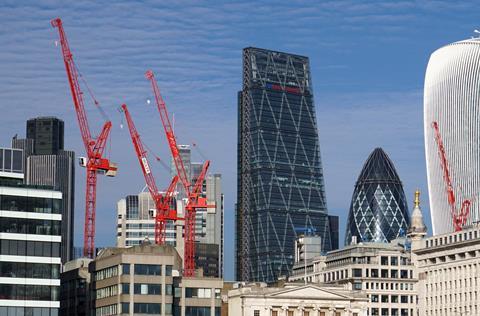 My agent more or less said he agrees with me not going in but he can't pay me if I don't.
It's absolute madness - I share a house with eight people who are working from home so I'm putting them in danger, especially as I don't know if they have underlying health issues.
As I'm self-employed I don't get very much until this is over but would rather struggle for a few months than be responsible for multiple deaths. I tried to sign up to universal credit twice yesterday and got nowhere as the lines were too busy. I was on hold for ages and then the line just cut off, so now I've had to go back to work on Thursday and Friday.
There's 10 of us in the canteen now – rammed together. Nobody is wearing masks. I wash my hands but some simply don't care
That means getting on four packed tubes and sharing the same canteen, fridge and toilet with 50 boys who have also been on mobbed trains. Even though 80% of people have stopped using the tube they have also reduced tubes by the same amount so although they are empty during the day, at rush hour they are just as bad as always.
There's ten of us in the canteen now rammed together. Nobody is wearing masks. I wash my hands about eight times a day at work. So do a lot of others but some simply don't care. They have signs up but the site managers are not making sure the advice is followed.
Most colleagues are happy to work for as long as possible or until someone close to them dies from the virus. It's all wrong, we should be shut now. The quicker everything shuts for real, the sooner we get back to normal.
All I want to know is what I'm entitled to and how soon I can get my benefits. I've worked non stop for the last 18 months but as it's a labourer's wage I'm still living week to week. I don't have savings to fall back on. I just need some clarity as I will be totally broke in two weeks.
It's a shambles. I'm trying my best to self isolate but they're making it harder than it should be. The sooner they shut sites and give the self-employed a fair deal the better.
With Tom Lowe