Davis Langdon's head of culture reveals his online addictions and why he loves the Barclays Boris Bike app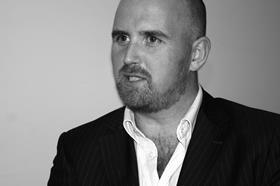 What is your favourite website?
Ebay - I've become addicted to the competition and winning a bid.
What is your worst digital habit?
Overpaying on Ebay just to win the bid.
iPhone/Blackberry/Android. Which side are you on?
Blackberry for work since the company provides it but I really love the iPhone. It's intuitive, responsive, easy to read and the variety of apps is great.
Are you into social networking?
LinkedIn - you don't get as many holiday pictures of your friends that you really don't need to see.
Are you on Twitter? If so who do you recommend to follow?
No, but naturally I recommend that everyone follows @DavisLangdonPCC
What is your favourite app?
The Barclays Boris Bike app. I don't use it that much but it's comforting to know how many bikes are near.
What is your preferred means of communication? (eg. Email, phone, face to face, text etc)
I prefer face to face but with the amount of meetings during the day, I have to resort to emails more often than I would like.
What did you last buy online?
I won a bid on Ebay for lifting straps earlier this week for £8 and I may have another new item in 12 hours, make that 11 and a half…
PC or Mac?
PC for work but I use an iPad at home which is perfect for browsing emails and the internet.
Guilty pleasures: Most played tunes from iTunes/Spotify?
Mainly podcasts - I usually download the morning news when I get to the office.
Vincent Kane is head of culture for Davis Langdon, an AECOM company