The CRASH marketing manager on iPhone bereavement, habas fritas, and aspiring to own a Mac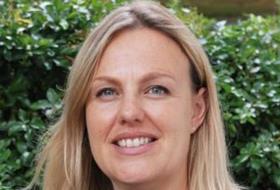 What is your favourite website?
Sad as it sounds I love Hootsuite and Google Analytics. I'm a statistics junkie.
What is your worst digital habit?
Playing games on my Kindle Fire when I know I should really be reading one of the hundred books I keep meaning to read.
iPhone/Blackberry/Android. Which side are you on?
I had my IPhone stolen recently. I felt bereaved but even worse I had to revert to my old Blackberry – it's a poor substitute.
Are you into social networking?
Love Twitter for breaking news but don't like Facebook, it makes me feel like a lonely loafer if everyone else's posts are to be believed!
If you are on Twitter, who do you recommend to follow?
@HomelessLink for reliable news and comment from homelessness charity sector. I also enjoy @CommentIsFree from The Guardian.
What is your favourite app?
The Street View App, it's like having your own personal guide to the world.
What is your preferred means of communication?
I use email for speed but for me nothing beats a face to face meeting.
What did you last buy online?
Habas fritas from Olives et Al they're my latest food obsession
PC or Mac?
PC although I do aspire to be a Mac owner
Guilty pleasures: Most played tunes from iTunes/Spotify?
Depends on my mood but favourites include Fleetwood Mac, Barry White, Cranberries and Neil Young
Emma Brophy is in charge of marketing and communications at CRASH, the construction industry's homelessness charity