The head of Olswang's construction team on his favoured sports websites, reading Kingsley Amis on Kindle, and following the Queen (sort of)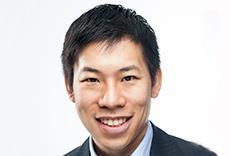 What is your favourite website?
BBC Sport but I suspect it will switch to ESPN Cricinfo when The Ashes begin.
What is your worst digital habit?
Replying out of hours to non-urgent emails on BlackBerry.
iPhone/Blackberry/Android. Which side are you on?
I use a BlackBerry for work and an iPhone as a daily driver. The iPhone is the best all-rounder.
Are you into social networking?
I use LinkedIn and Facebook. Haven't really gotten into Twitter. Waiting eagerly for Building magazine to accept Snapchat invitation.
If you are on Twitter, who do you recommend to follow?
@Queen_UK. One is easily amused.
What is your favourite app?
Paprika. The best way to store favourite recipes.
What is your preferred means of communication?
Nothing beats face to face but if time is precious then phone/videocall followed by email.
What did you last buy online?
Lucky Jim on Kindle.
PC or Mac?
Mac.
Guilty pleasures: Most played tunes from iTunes/Spotify?
There's a lot of The Cure, The XX and Elbow there. Embarrassingly, there's also Katy Perry and Bruno Mars.
Francis Ho is head of construction at Olswang LLP