Architect Jonathan Crossley can't switch off Twittter … unless he's busy researching local pubs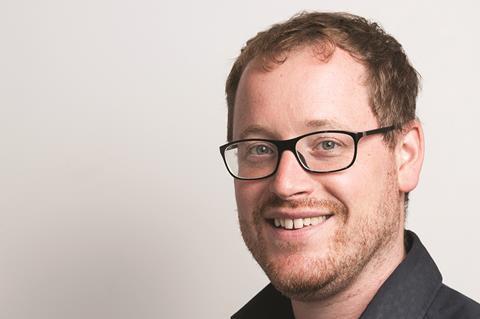 What is your favourite website?
Dezeen & Archdaily for design & architecture, Engadget for techy things, Guardian for news. Oh and probably Beerintheevening for pub research.
What is your worst digital habit?
Twitter; not being able to switch it off.
iPhone/Blackberry/Android. Which side are you on?
The i-side.
Are you into social networking? (Linkedin, Twitter, Facebook etc)
Errr, Twitter. Other than above, for design & professional news, but also a fantastic tool for getting involved and engaging with your physical local community.
Who do you recommend to follow?
Your neighbours! …Your local pub, your MP, your councillors, local shops, local venues, local breweries …
What is your favourite app?
Citymapper London for getting about. Autostitch for panorama photos. Tunein Radio.
What is your preferred means of communication?
Face to face; definitely not email. Ubiquitous smart phones have made emailing too easy - so many emails would be best dealt with with a quick phone call, confirmed on an email if neccessary.
What did you last buy online?
Sleepers. Currently laying in the garden, waiting to be assembled into something…
PC or Mac?
Mac I'm afraid. Have had a mac at home for years - coming to an office with macs made life much easier. Much less faffing around.
Most played tunes from iTunes/Spotify?
The sublime sounds of jazz pianist Tord Gustavsen. I'm not a jazz geek but Tord's tunes are gorgeous.
Jonathan Crossley is an architect at Pitman Tozer Architects