Resonate Interior Architecture's managing director reveals her worst digital habit and an unusual online purchase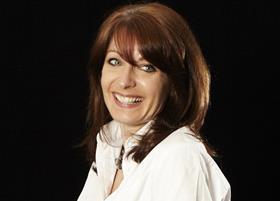 What is your favourite website?
www.architonic.com is a great source of inspiration ….
What is your worst digital habit?
Opening too many web pages at once
iPhone/Blackberry/Android. Which side are you on?
Samsung Galaxy. I love the screen, slim design and the camera

Are you into social networking? (Linkedin, Twitter, Facebook etc)
Linkedin is great for business and to keep up with mates in the industry, the rest of my life I like to keep personal
What is your favourite app?
I don't do apps
What is your preferred means of communication? (eg. Email, phone, face to face, text etc)

I love the immediacy and informality of text, but face to face is the best to share emotion

What did you last buy online?
Stovax inset stove. It's Scandinavian and gorgeous!
PC or Mac?
PC
Guilty pleasures: Most played tunes from iTunes/Spotify?
Alison Krauss - 'Simple love' or Emeli Sande 'My kind of love', there is a theme here …
Pernille Stafford is managing director of Resonate Interior Architecture