The Institution of Structural Engineers director of communication on the pros and cons of social media, Caitlin Moran, and how Google stops her getting lost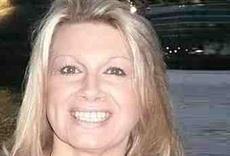 What is your favourite website?
The BBC website.
What is your worst digital habit?
I have two. Buying random books on my Kindle with "one click" and then forgetting I've bought them.
Also buying "deals" on Groupon and Livingsocial and not getting around to using them before they expire.
iPhone/Blackberry/Android. Which side are you on?
iPhone and iPad. I have been an Apple fan for many years. What's not to love?
Are you into social networking?
I am but as they say "it's complicated"! It's a part of my work obviously, and I am constantly amazed by the sheer thrust and chaos that social media can have on communications. Just when you think you have it right, something new comes along. I also use it extensively to stay in touch with distant family and friends – so there's not much getting away from it for me. Some days it's an intrusion, others it's a welcome escape window.
If you are on Twitter, who do you recommend to follow?
I am not an avid tweeter personally but I tend to watch and follow … Caitlin Moran @caitlinmoran is a current favourite, she always makes me smile.
What is your favourite app?
The Poke for its great news satire. Most used app is Google Maps – I have little sense of direction so it's a bit of a godsend.
What is your preferred means of communication?
Preferred is face to face, but in reality text and email are my constant.
What did you last buy online?
A pair of shoes
PC or Mac?
PC only because it's the one most available to me. I would love an iMac but ….
Guilty pleasures: Most played tunes from iTunes/Spotify?
Currently its Maverick Sabre's album Lonely Are the Brave but also a constant flow of Coldplay, Bowie and Café del Mar tracks.
My professional guilty pleasure is creating great online platforms. We recently built a new site for our global Structural Awards – its engaging with great content showcasing the fantastic work of structural engineering across the world. Go see for yourself www.structuralawards.org.

Tina Cardy, director of communications, Institution of Structural Engineers