Like most contracts, the NEC3 contract deals with risks and might present some too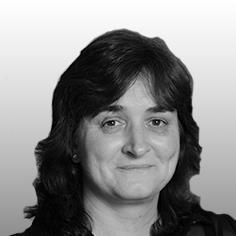 Knowing what your potential risks are under a contract is the first step towards managing them, whether by insurance, team training or seeking amendments to lessen exposure. Adopting a broad concept of risk ("what each party should be aware of"), the potential risks under the NEC3 Engineering and Construction Contract fall into three categories: "big picture" issues; risks covered by the "risks" clause; and those dealt with by some of the other provisions.
Big picture issues include the "works information", the role of the project manager and the payment options.
The contractor's main obligation is to provide the works in accordance with the works information, defined as including not only documents but instructions too, which might seem a bit open-ended to the contractor who may want to pin it down more precisely.
The employer needs to be aware that any change to the works information is a "compensation event" (with limited exceptions), entitling the contractor to additional time and/or money so it needs to be as complete as possible in terms of its requirements from the start. It should also be alive to the potential to use the works information fully, tactically and carefully if its ability to amend the conditions is constrained.
There is nothing that clearly states that an event has to cause delay or extra costs before the contractor is entitled to make a claim
There is nothing novel in a building contract being administered by a project manager, but the project manager here has significant powers – for example, to instruct a variation without any express limitations (although it will be a compensation event), and the job is a difficult one when it comes to assessing compensation events. There are tight timeframes with which to comply and although there are some built-in "second chances", if the project manager ultimately does not respond on time, they are deemed to have accepted that an event is a compensation event and, separately, the contractor's quotation for it.
More generally, when withholding acceptance of a contractor's submission, the project manager must give one of the pre-agreed "reasons" for doing so or it is a compensation event. For employers, it is essential to get a knowledgeable, well-resourced team to carry out the role.
Payment options A and C are the most commonly used. A is a lump sum option and should be the least risky for the employer. The contractor must make sure that everything that it has to do – and expects to be paid for - is on the activity schedule. How it is set out can affect its cash flow.
Option C is a target contract. The ultimate risk for either party depends upon the pain share/gain share mechanism attached to the target price. But as the target price is effectively put in the proverbial drawer until completion (and it's a cost reimbursable contract until then), the contract is typically amended by employers to allow for deductions to be made from interim payments should it look like the target price will be exceeded before completion.
Clause 80 addresses "risks and insurance" head on, focusing on events which may cause loss or damage to plant, materials or the works and third parties. It provides for a simple split (backed by indemnities): the employer's risks are those listed in clause 80.1; everything else is carried by the contractor. Each party will want to scrutinise the list and work from there, not least to ascertain what can be covered by insurance.
In terms of other provisions, the compensation event regime deals with the risks of delay and extra costs. There is a long list - 19 events - but a time bar clause (61.3) for the contractor's claims. Oddly, there is nothing that clearly states that an event has to cause (or be likely to cause) delay or extra costs before the contractor is entitled to make a claim. A claim can be dismissed by the project manager if it doesn't but that's not quite the same thing.
The core conditions are silent as to design standards: these need to go in the works information or be dealt with by amendment, unless the parties rely solely on implied terms.
There are optional clauses for limiting the contractor's liability for various matters, including design and in total. Liquidated damages for delay are also optional. The "prevention" clause addresses force majeure-type risks but is wider than similar clauses in other contracts. Liability for site conditions depends on what an experienced contractor would have allowed for.
Ending where the NEC3 conditions start, both parties should be mindful of their commitment to act "in a spirit of mutual trust and co-operation". Such provisions have force.
Kirstin Bardel is a counsel and professional development lawyer at law firm Ashurst