National standards are part of the government's drive to cut costs, but will there be other consequences?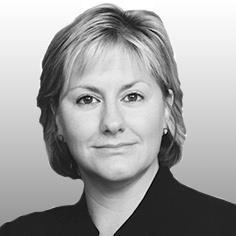 For those involved in the construction of new housing, check out the new housing standards. 2015 will see significant changes: the Code of Sustainable Homes, Lifetime Homes and Secured by Design will become obsolete. Instead, there are to be new national standards, the consultation on which closes on 7 November 2014.
The government recognises that the housing sector wastes a significant amount of money on compliance with building standards which have been amended and/or conflict with each other, and that properties built in neighbouring authorities may have had to comply with entirely different standards.
Planning conditions are imposing standards which are not controlled or centrally regulated. Duplication of effort and inconstancies between standards add to the overall cost of construction.
The government recognises that the housing sector wastes a significant amount of money on compliance with building standards
The government consultation paper published last year and its Impact Assessment, "Housing Standards Review Detailed Implementation Consolation", of September 2014 discussed two options: the first, to do nothing, and the second, to provide national standards for energy, water, access, security and space (the five key areas).
The transition period, six months from the date of implementation of the Housing Standards Review (expected in mid 2015), will allow that any existing planning permissions will remain on the old standards. The following will apply when planning permissions are granted:
Any technical standards that relate to the five key areas will continue to apply. Other standards cannot be imposed. For example, the requirement to meet a specific code level under the Code for Sustainable Homes. The local authority can also decide to apply the new technical standards.
After the six month period, any standards relating to the five key areas will be "passported" into the planning permission. Even if the local authority's old standards were higher than the new standard then the new ones will apply. Some of the new standards have a "base" standard and a higher optional standard.
It is anticipated that by 2018 all domestic dwellings will be constructed under the new standards.
The proposed new standards are now publically available and we are invited to comment. The new standards (except the space standard) will be incorporated by way of amendments to the Building Regulations. The space standard is to be a national standard which will be referred to in the local authorities' planning policies.
These changes are another example of the deregulation agenda. They seek to simplify and therefore, it is hoped, reduce the cost of construction by stipulating what the housing sector is expected to build. One word of warning though: will one size fit all?
Stephanie Canham is national head of projects and construction at law firm Trowers & Hamlins