Osborne's Spending Round announcement sounded encouraging for construction – if the government can actually put it into action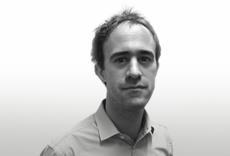 Even writing this piece without details of the £100bn worth of infrastructure projects due to be announced by Treasury secretary Danny Alexander, it is still clear that chancellor George Osborne has made a major play of investment in construction in this week's Spending Round statement. Osborne has trumpeted rising government capital spending, which will reach £50bn next year, and top £300bn in total by the end of the decade. This includes an above inflation rise in capital spending for the Department for Transport, to be invested in "the biggest road building programme for half a century," and £3bn for the communities department to spend on social housing.
All of which sounds very encouraging. But it needs to be put in the context of the government's actual track record of delivering what it promises on construction. Capital spending is growing now but was slashed so severely by the then recently crowned coalition in 2010, that even by 2015 the annual spend will be 25% lower than it was in the last year of the Labour administration. And the £3bn announced for housing in 2015/16 - while sounding significant - actually represents a further 36% cut on the budget already outlined for 2014/15. It remains to be seen whether the certainty over the ability of social landlords to increase rents more quickly will do enough to fill this hole.
But the most important question over the chancellor's review comes from his track record so far. Opposition leader Ed Miliband this week lambasted the government over the fact only seven out of 571 infrastructure projects identified in the National Infrastructure Plan had actually commenced construction. This is not a political point - the Labour Party hardly has a great track record for prioritising investment in economic infrastructure - but it is valid for Miliband to ask: "Why should we believe the announcements the chancellor makes?"
It is valid for Miliband to ask: 'why should we believe the announcements the chancellor makes?'
The government has failed to hit its target on securing pension fund investment, and on pushing ahead with nuclear new build, while its grotesque failure to make a successful start to the Green Deal is harming both the construction industry and progress on meeting carbon reduction targets.
So as you are reading the "Investing in Britain's Future" report that Alexander was due to launch yesterday, it is worth casting a sceptical eye over the detail of how it will be achieved, for all that the ambitions will be warmly welcomed.
Saying goodbye to Davis Langdon
So now we know - 2013 will mark the end of Davis Langdon as a UK construction name. The bosses of Aecom say they feel the time is right - and in all honesty it is hard to disagree with them, so radically has the business changed since its 2010 acquisition by the global construction giant.
Much has been said in the last few years over how that acquisition has turned out, but for better or worse Davis Langdon, in expanding to meet the needs of the global demand for infrastructure, is now a different beast, and its branding should reflect that. Aecom's buildings and places boss Jason Prior says the values that made DL
a success, of providing "best in class services" are "every bit what Aecom is about." Aecom's competitors will debate that, and ultimately the market will arbitrate.
But today it is worth celebrating - and preparing to bid farewell to - a brand that came to be synonymous with everything that was respected about UK construction.
Joey Gardiner, assistant editor