As political own-goals go, this is one of the biggest of the lot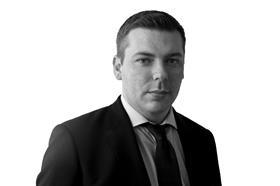 On the subject of worrying signs, no apologies for returning to the political microcosm that is the troubled Haringey regeneration project in north London.
As political own-goals go, this is one of the biggest of the lot. This week, we assess the options for the scheme and how it could possibly move forward in a positive way. The folks at Lendlease, which was in the driving seat as delivery partner and desperate to engage with the right people to unlock development, have been admirable in their patience. Add up the bid costs and man-hours already spent, it amounts to a sizeable total.
Then add the stress and setbacks involved in dealing with a dysfunctional local authority that is now basically being run by ideological hooligans, you certainly wouldn't blame them for legging it, licking their wounds, then returning with Rumpole and a big writ. At what point does a developer become unreasonable in its demands for clarity, notwithstanding that local politics is a mess at the best of times and due process needs to play out?
The bigger lesson here is one of precedent and how Lendlease and its competitors might behave in the future. Any area can only be regenerated should local politicians be engaged with the project's aims and willing to sell the idea to a majority of local residents. But, for now, that's a problem and a calculation that every developer is going to have to make, increasingly carefully.
To resolve this debacle probably needs some kind of central government intervention – or else Haringey and many areas like it will not be getting the regeneration they need any time soon.
Postscript
Tom Broughton, editor-in-chief, Building