In less than 11 weeks, the new government has scrapped zero carbon standards and the Green Deal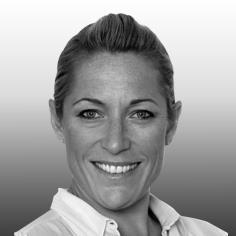 As ministers, MPs, and civil servants head off on their summer holidays, it's a timely moment to look back over the first three months of this Conservative government, and reflect on what has or has not been achieved. If truth be told, this exercise is thoroughly depressing if one looks at the remaining suite of policies in place to address the sustainability of the built environment.
In less than 11 weeks, Cameron's new government has done away with both zero carbon standards for new buildings and the Green Deal, not to mention changes to a range of other policies, such as subsidies supporting the growth of renewable energy generation in the UK.
In one fell swoop, and presumably in the spirit of "deregulation" and "promoting growth", George Osborne has wiped the floor clean of a number of policies which, quite the opposite from hampering businesses, were proving instead to stimulate innovation and investment in low carbon solutions for the best part of a decade.
All this is in the wake of the latest progress report published by the Committee on Climate Change, which warned that "urgent action" is needed early in this parliament to avoid the increasing costs and impacts the UK will face from a changing climate. Indeed, the committee specifically recommended that government should "implement the zero carbon homes standard without further weakening" - putting the final piece in place for the policy designed to ensure all new homes built from 2016 were zero carbon.
Faced with such stark news, it would be quite legitimate to feel down-hearted. Yet I can't help but feel strangely up beat - both by the way our industry has responded, and by the business community's continued commitment to more sustainable outcomes.
The truth is, there are plenty of examples out there of zero carbon homes being built that did not cost that much more to develop
In response to the abandonment of zero carbon homes policy, UKGBC orchestrated an open letter to George Osborne urging him to reconsider his position. In little more than four days, this letter received a staggering 246 signatures from businesses, trade bodies and NGOs - by far and away the strongest level of support we have ever received for such a letter. Not only does this reflect the industry's deep concerns over this policy reversal, but it also demonstrates how businesses are collectively prepared to express their dissatisfaction for it and do what they can to change it. Will the chancellor concede? Probably not. But he will be forced to admit that businesses are now more than ever seeing the commercial value of delivering more energy efficient and sustainable buildings.
The truth is, there are plenty of examples out there of zero carbon homes being built that did not cost that much more to develop. Indeed, less than a week after the policy was scrapped, we heard news that an "energy positive" home (one that produces more energy than it uses) was successfully built in Wales. Crucially, the home was built within the normal budget for a social housing scheme, dispelling Osborne's myth that "we're not going to save the planet by putting our country out of business" and his prime motivation for ditching the policy in the first place. It was fantastic to hear Keith Bygate, the designer of the home, telling Building that the scheme demonstrated how truly zero carbon buildings were "commercially viable".
I am also buoyed by the response from representatives on UKGBC's ongoing Task Group that was launched in June to examine the zero carbon policy for non-domestic buildings. How easy it would have been to throw in the towel following the announcement, and ditch any further attempts to comply with such a standard. But, far from doing so, our members recognise that buildings that go significantly beyond regulated standards are already being built in large numbers and the technologies to construct them are rapidly becoming cost-effective. So they have unanimously decided to persevere in collecting the evidence base for this - evidence which will be used to make the case to all building owners, developers and designers that the industry's ambition for better buildings can be much higher than government's. They recognise that there is more to be done, particularly to refocus our efforts on the "performance gap" that could deliver huge carbon savings on its own.
In her inaugural climate change speech to Aviva last Friday, Amber Rudd, secretary of state for energy and climate change, said: "Without the commitment, energy and innovation of private enterprise - across the world - we will not succeed in making the transformation to the global low-carbon economy we need."
I could not agree with this more. The very nature of the problem - which is inter-generational, long-term, and systemic - makes it unlikely to be solved via short-term vote-winning politics. Indeed, both Lord Stern and Felipe Calderón (the former president of Mexico) would also agree with this since their latest report positions big business as the best chance we have of averting climate change. Stern goes so far as to say: "This is the only growth story that is on offer".
So, at a time when government seems intent on scaling back its role in solving the problem, it seems fitting for industry to be the focus of attention. And based on the evidence now emerging from businesses large and small, it seems at least feasible that the leadership, drive and innovation required to deliver the solutions will emerge over the coming years. I, for one, will do my utmost to support and encourage this across UKGBC's members and beyond.
Julie Hirigoyen is chief executive of the UK Green Building Council