It's important professional bodies and leading employers unite in the effort to attract more women into construction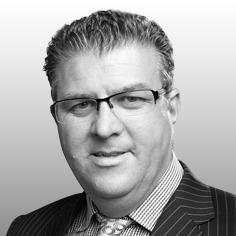 'O Women where art thou?' would be an appropriate question from anyone looking at the latest statistics showing the make up of the UK construction sector. In an industry which employs more than 2.5 million people, any company (hopefully, all companies) looking to fool-proof their growth plans needs to consider how to access this pipeline of 'untapped' talent, which today sees women making up just 11% of the sector, with a mere 1.2% working in manual labour trades.
Indeed, construction as we know it has always been male dominated, but records dating back to the 13th century show that women played active roles in even the most primitive of construction activities, laying the brick and mortar foundations for early civilisation. Worryingly, history also shows that the social and economic reasons why women don't stay in industry haven't moved on in over 700 years, with unequal pay, poor working conditions and negative social perceptions (stereotyping) being the principal causes of poor retention and recruitment of women into construction professions.
And if the latest RICS construction market survey, which highlights skills shortages, isn't the prompt companies up and down the country need to sit up and think seriously about how to attract, retain and progress more women to the sector, then the latest GDP figures showing that the UK is "officially out of the recession" ought to - if only because they move the debate on from "when" to "how". After all, how can you expect to compete in the market and deliver some of the major projects coming on tap now if you are not using the expertise of 53% of the population?
In the eighties only 3% of qualified chartered surveyors were female
I believe this is precisely the wake-up call that industry needs. As Lord Heseltine said recently, "to invite criticism is a sign of strength and to accept it a sign of confidence". The culture of leadership and the environment it casts seem to be the key differentiator of success in addressing this challenge head on. Now seems like no better time for industry to challenge the status quo and implement real long lasting change.
This is a challenge where RICS is keen to bring leadership. Firstly through our Diversity and Careers campaign to attract a wider variety of candidates into the construction/property sector and spark meaningful debate on the trajectory of female professionals from classroom to boardroom. Because, while we acknowledge that our profession's employment credentials are marginally better the rest of the UK construction industry, with just 13% of chartered surveyors being female and 28% students/trainees, there is still room for progress. And there is progress to build on, as in the eighties only 3% of qualified chartered surveyors were female.
It's important too that professional bodies and leading employers unite in this challenge. There is some excellent work already being done to bring about wholesale culture change, examples include the 'Change the Skyline' initiative, launched by Gardiner & Theobold, to encourage young people and women to join the construction and property sector, as well as the 'Changing the Face of Property' consortium including JLL, CBRE, Savills, Knight Frank and Cushman & Wakefield, to attract people from more diverse backgrounds. We are all however united in one view, much more can, should and will be done.
In improving economic times, the construction and property sectors have the opportunity to take a leadership role and introduce transformative change that will have long lasting affect. I firmly believe this needs to happen now and it is perhaps timely that the first female leader of this profession takes office as president in the summer.
Sean Tompkins is chief executive of the RICS