Inadequate housing supply and poor-quality homes are a problem that in the 21st-century we should be able to solve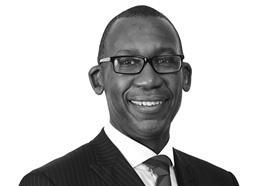 This year marks 100 years of the Addison Act, which in the wake of the First World War saw the first mass council housebuilding programme, and paved the way for the future inter-war new towns. Its ambition was to build 500,000 homes, but history suggests that the final figure built through the programme was just over 200,000. Nevertheless, this housing act – known as the Homes Fit for Heroes Act – was bold, driven from the very top of government and had an open cheque book from the Treasury enabling it to make a difference on supply and quality.
A hundred years on, the target to meet the chronic shortage of affordable homes is now set at 300,000 a year, but the likelihood of this being achieved in the short term is ebbing away. There is a slowing of the rate of overall build-out in London and the South-east as economic uncertainty causes buyers to be more cautious and developers to be less bullish.
A hundred years on, we also have the Homes (Fitness for Human Habitation) Act 2018, which became law in March 2019. It focuses on the rights of tenants to seek redress in the courts if a landlord fails to provide a home that meets basic decency standards.
In 1919 and today, we have the twin problems of inadequate housing supply and poor-quality homes
In 1919 and today, we have the twin problems of inadequate housing supply and poor-quality homes. Throughout the intervening period, except for two peaks of significant building (one between the wars and then another in the wake of Second World War) and two bursts of activity on decent homes (through the general improvement areas programmes in the 1980s and the Decent Homes programme in the late 1990s and early 2000s), we have successively failed to tackle either problem to lasting effect.
In the social housing sector, the catalyst for the creation of many housing associations over 50 years ago was the Cathy Come Home television drama about a family that becomes homeless and finds a housing system that is impenetrable and provides no safety net. Over 50 years, on there has been the rebirth of a Homes for Cathy campaign to try to tackle the scourge of homelessness for good and to build the many homes that are still needed.
Now local authorities are building again and many are once again embarking on ambitious programmes. Throughout this time the private sector has built steadily and has constantly called on governments to support a wider range of builders and developers.
In a 21st-century world, harnessing the strengths of the private and public sector, it should not be beyond us to tackle both the quality and numbers of our future homes. We should not in 100 years' time be having the same conversation.
Steve Douglas is co-chief executive of Altair