It has been a gruelling year of lockdowns, but positive signs for construction mean we can now dare to hope
A year ago this week the UK government was advising the country to avoid unnecessary travel and meeting others. Those who could started to work from home, but it was not until 23 March – a date no doubt etched in everyone's memories – that Boris Johnson finally announced a full lockdown in England in response to the pandemic. We had no idea that 12 months on many of those restrictions on our personal and working lives would still be in place.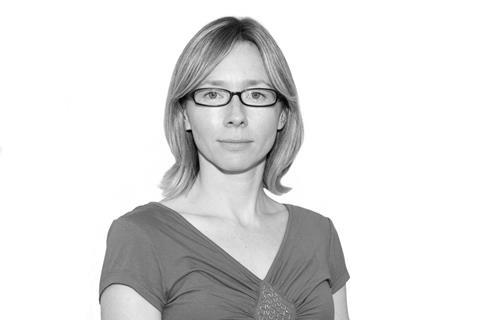 Despite the enormous difficulties the last year has posed, and the huge challenges that lie ahead, there are reasons for those working in the construction sector to feel – if not exactly cheerful – then at least hopeful.
True, the start of the year felt like a real setback for the whole country as infection rates and deaths peaked. During the gruelling winter it was easy to get dragged down by negative headlines, but recently you may have noticed the mood music becoming more positive, helped by longer spring days, schools reopening their gates and plummeting hospitalisations.
The most encouraging news from an industry perspective has been the clear signs of recovery from data showing construction output making gains from a December dip. The Office for National Statistics says output was up 0.9% in January, and moreover it has grown by just over 70% since last spring. The industry is not back to where it was before last February, but it is gaining ground.
Confidence among firms appears to be growing, boosted by the successful rollout of the vaccination programme which is happening faster than expected – and with an efficiency our European neighbours can only envy.
The results season has of course laid bare the extent of losses during 2020, but several companies are predicting a bounce back in 2021. John Morgan at Morgan Sindall is certainly not lacking confidence, describing the past year as an "anomaly", and expects profits to exceed those of 2019. Balfour Beatty aims to return to 2019 levels and has joined Morgan Sindall, Galliford Try and Keller in deciding to pay back furlough money before awarding dividends to shareholders. Meanwhile privately owned Wates, while taking a big hit to its bottom line, says the furlough money has proved "invaluable". It will not be paying it back, but it is positive about 2021 having managed to bump up its order book by 13% over the year.
Predictions are that workspaces will have fewer people in them and the focus will be on wellbeing and flexibility, which is no bad thing
Architects too appear to be in a positive frame of mind, as workload expectations reached their highest for a year. Even those working in the commercial sector told the RIBA's Future Trends survey they predict more work. And there was more good news for the commercial sector when the Purchasing Managers' Index published its February data showing the sharpest rise in activity since September.
And if companies needed reassurance that the government believes construction has a key role in driving the economy, then this month's Budget was just what they needed. Many have voiced disappointment that the chancellor did not announce a national retrofit programme, but aside from that the general consensus is that the package of measures is positive, especially when it comes to R&D, skills and the UK infrastructure bank (see today's analysis about the bank).
And yet another bright spot on the horizon is witnessing the net zero agenda gathering pace. The fact the UK is hosting the COP26 climate change conference in November means it will only get more attention, so in this edition of Building we start our "countdown to COP26" coverage on a whole range of net zero issues that affect the sector.
The Construction Leadership Council (CLC) – which has grown in ambition over the past year – has launched its C02nstruct Zero campaign to "drive out carbon from all parts of the construction sector". A particularly welcome move is its plan to publish data every three months on reducing carbon emissions. The industry needs this level of accountability if it is ever to hit its targets. And, as an aside, the CLC is right to keep calling for the national retrofit programme – surely the Budget was not the last chance to see that aspiration become a government policy?
It certainly feels as if we have turned a corner and can start to look ahead to better times. If all goes well, most of the working population will have been vaccinated by early June when the government is due to review its guidance on working from home. It is interesting that the likes of London developer Derwent are reporting a growing demand from tenants to return to the office. Predictions are that workspaces will have fewer people in them and the focus will be on wellbeing and flexibility, which is no bad thing.
There is a sense that ideas around sustainability, wellbeing and social value, once thought to be fringe, have been propelled into the mainstream by the coronavirus. And perhaps it is not too hopeful to think that post covid this industry's success will be measured not just by transactional activity or profits but by the positive impact offices, homes, schools and infrastructure can have on people's lives.
Chloë McCulloch is the editor of Building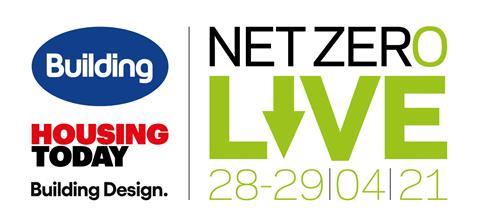 Building's Net Zero Live conference is returning on 28 and 29 April. Join us for two days of keynotes and interactive panels with industry leaders. Our first day will explore the Future Homes and Future Buildings Standards and the second will discuss how we can work together to deliver net zero buildings.
For further details on the sessions, to register and to contact us: