Politicians should take a leaf out of the Australian city's book and start to address liveability as a driver of change – creating connected travel infrastructure at a local level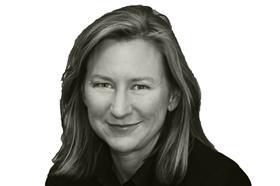 Poor London – according to virtually all the liveability indices, I do not live somewhere that is very 'liveable'. Attending a recent event on liveable cities – comparing Melbourne and London – at New London Architecture, London has a lot to learn from Melbourne, which is consistently top of the liveability league table.
Whatever you feel about the liveability index and how it might be judged, there is no doubt issues relating to liveability are politically relevant, whether it is access to open space, safety, or health, these are all matters that our politicians take a close interest in.
Long-term investment in the city's streets and spaces has not only improved the quality of life of Melbourne's citizens but also contributed to the city's economic performance
London mayor Sadiq Khan's Good Growth policy is an argument for considering these matters holistically to drive change from the perspective of achieving better outcomes for more people. But as Debbie Jackson, London's interim executive director for development, enterprise and environment made clear, London's governance is diffused across the government, GLA and boroughs.
Prominent Victorian social thinker and philanthropist, John Ruskin, often helps to focus the mind. He famously stated: "Quality is never an accident. It is always the result of intelligent effort." In London, for every effort to strive towards quality there are concurrent accidents along the way; we can all see highways engineering undertaken without much regard for placemaking, or the way a tall building relates to the street without any regard for the comfort of pedestrians or the integration of servicing.
So, it was a delight to listen to Rob Adam, Melbourne's director of city design, talk about his work to take the city to the top of the liveability charts. He talked of urban choreography and Melbourne's good "bone structure", which has left me reflecting on London's bone structure.
Choreographing the capital's urban realm means navigating the multiple layers of governance that sit across the city – government, the GLA and the boroughs not just in one place, but over time too. Working in places such as Euston station where all three come together in the same place presents an interesting challenge for a masterplanner.
Tackling the multiple priorities in a way that makes sense of everything, as each layer of investment is undertaken, requires both a long-term focus on what "good" will look like in the future, as well as the short-term moderation and temporary works that reflects the spirit of the vision in small steps. This feels like the kind of choreography that Adam mentioned. He shows a tireless commitment to change and improvement in the long-term, encompassing mega-projects such as Federation Square alongside smaller but no less important aspects such as increasing trees in the urban environment, or using the traditional Melbourne Bluestone on footpaths.
And listening to the opening address by Melbourne's mayor, Sally Capp, it was clear that the politicians in that city have understood that long-term investment in the city's streets and spaces has not only improved the quality of life of Melbourne's citizens but also contributed to the city's economic performance and resilience.
However, it takes a long time and long-term political commitment which is clearly difficult in our more fragmented system. I recall my CABE days when I argued in favour of city architects, and how they could be instrumental in far-reaching change.
Examining the work of Rob Adams there is no escaping the fact that long-term dedication has made a difference. When he started his journey in the 1980s Melbourne was struggling out of recession with limited differentiating qualities. By the 1990s it was making its mark on the liveable cities index and by 2011 it had made the top spot. A remarkable achievement and one that we should try and emulate across the UK.
Academic and journalist Tony Travers is of the view that London, and cities like it, will always have to deal with the trade-off between access to opportunity and liveability. London, with its daily commute to and from the centre, just makes life very tough.
While I agree this is true, we certainly should endeavour to improve the situation. Apart from a more coherent approach to improving the public realm with urban tree-planting and better open spaces, we should also be investing in our village neighbourhoods.
The bone structure of London may be fantastic at a local level – say Covent Garden or Fitzrovia – but zoom out to the regional scale and the bone structure works against, not for, the city. Unless we start to implement accessible microconnections for cyclists and pedestrians at a local level to create more cross-connectivity between the suburbs, we will remain stuck in the unlovable and unliveable daily routine to and from the centre.
There is so much capacity out in the suburbs to share the load of housing demand, but this won't work for anyone unless we start thinking ahead in the long term as Melbourne did.
We could make such a difference, if only our roads felt safe and welcoming to cyclists and pedestrians.
We need to think about how more mixed-use neighbourhoods could work – what kind of local bone structure is necessary to make our suburbs thriving new centres rather than more but denser suburbs?
And yes, perhaps policy should start to address liveability as a driver of change starting with bone structure and then choreographing change in the long-term.
Selina Mason is director of masterplanning at Lendlease