The government is cracking down on large companies guilty of late payment of invoices – from next year, they'll need to have transparent records of their payment practices, or else …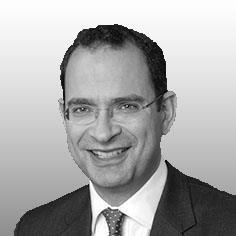 Late payment of invoices is a significant problem for the construction industry, with medium and smaller-sized companies bearing the brunt of the pain. With this in mind, the Construction Industry Council set a target of 30-day payment periods by 2018, with the aim of 45-day payment periods being achieved by this summer. However, the latest survey data points to payment delays of more than 100 days.
Such delays create extreme pressure on the liquidity of smaller companies, compromising their ability to grow and increase productivity and sometimes threatening their very existence.
Efforts have been made to regulate the prompt payment of invoices in the public sector including the introduction of project bank accounts to act as a channel for payment of invoices on construction projects. Although these have achieved some success, research has shown that such efforts have not brought about the sought-after change in many parts of the private sector.
In response to widespread concerns of small businesses, the last government introduced the Small Business, Enterprise and Employment Act 2015 in June 2014. Section 3 of the act, which is likely to come into force in April 2016, introduces a new power for the secretary of state to impose (potentially onerous) regulations on companies in relation to the reporting of their payment practices and policies.
While the regulations have not yet been published, the government has made it clear that they will apply to "large" companies under the Companies Act 2006 - that is to say, large private companies in the UK, large quoted companies and large limited liability partnerships. It is likely that micro-entities and small and medium-sized companies will not be required to comply with the regulations.
The regulations will apply to payment policies in respect of contracts for goods, services and intangible assets (such as intellectual property) where the period for payment ends in the reporting period. As such, most, if not all building contracts, supply contracts and construction consultancy contracts made by affected companies will be covered by the regulations.
Such companies will be required to divulge information, on a six-monthly basis, about their payment policies, including their standard and non-standard payment terms, the proportion of invoices not paid within their period for payment and the proportion of invoices paid in 30 days or less, between 31 to 60 days and over 60 days.
Intended that section 3 will improve the payment culture of many large companies, by introducing a high level of transparency
In addition, affected companies will have to disclose any payment codes of conduct, any disputes relating to late payment of invoices, payments owed, and the amount of late payment interest they owe and have paid during the reporting period. Importantly, from a construction perspective, it is likely that affected companies will also be required to report on financial incentives/ main contractor discounts required, "opportunities" for supply chain finance and prompt payment discounts and their policy and track record on retentions.
The reports provided by affected companies are to be in an open data format, held at a single central digital location, such as a website, in order to allow them to be publically accessible.
It is intended that section 3 will improve the payment culture of many large companies, by introducing a high level of transparency into the payment process. It is hoped that it will be very clear to smaller and medium-sized companies which larger companies are "fair payers" and which are not.
Not only will larger companies risk being publicly shamed for late payment practices under the new legislation, they may also face more serious consequences. Under section 3, "persons", such as directors, who are in breach of the regulations (for example, if they fail to report accurately or on time), may face a criminal conviction, punishable by a fine.
It is therefore important for large companies caught by the new reporting regulations to keep clear records of their payment policies and to put in place new processes which enable them to monitor their payment performance efficiently. Proper records of payment policies and performance are especially important as affected companies will be required to prepare the necessary reports within 30 days of the end of the relevant period, which is clearly a short time frame.
As the regulations are not due to come into force until April 2016, companies still have time to get their house in order. Once they do come into force, it will soon become apparent which companies have properly prepared themselves for the new regulations. Whether section 3 will truly have an effect on the culture of late payments remains to be seen.
Marc Hanson is a partner and head of construction at Berwin Leighton Paisner