While advertised by the government as a way to boost housing productivity, the Neighbourhood Planning and Infrastructure Bill only looks set to slow things down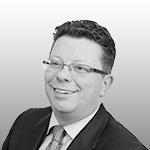 Another year, though under a different government, brings another bill, which is designed to bring about faster delivery of housing and infrastructure.
However, the Neighbourhood Planning and Infrastructure Bill catches the eye as it seems likely to heighten the tension between neighbourhood planning exercises which can slow down delivery processes, and the now overwhelming need to address the housing crisis with homes to buy and homes to rent.
The intent of the bill was made clear in the Queen's speech: "To reform planning and give local communities more power and control to shape their area so that we build more houses and give everyone who works hard the chance to buy their own home". So, how does government envisage that we will get to this point?
Let's address neighbourhood planning first. The coalition government's wish to bring more communities into the strategic planning sphere in their areas did bring about one more than likely outcome (and that wish has continued, in part, until the current government). Those who have the time and the will and the intent to participate will be those who want to direct development of land to other areas, away from their own. This can be on a small scale, parish to parish to district to district, or on a larger scale, with adjoining local authorities.
One example is the continuing debate between Oxford city council and the adjoining authorities on the need for them all to participate in the planning and delivery of housing. The strategic approach by Oxford city council appears to be to deny development in the administrative boundary, and push development responsibility on to adjoining district councils. A turf war on that kind of scale does no one any favours and lets down both communities and developers.
The fact that government is seeking to streamline processes indicates that the existing processes are cumbersome and are not working. To correct that, at some point central government simply will step in. Localism can work, but only if central government has control.
That is a fair conclusion – on an island which is short on space, pure and selfish neighbourhood planning can only ever, realistically, lead to a form of planning anarchy. Government needs to be in a position to step in and take control, and the continuing representation that localism is pure and free from control is a dishonest one. It's also an indulgence – it gives the impression of having the luxury of choice.
So that's neighbourhood planning. What about speed of delivery? At the same time as allowing communities to indulge in the theory of pure localism, government wants to bring about measures to reform and speed up the planning process by, among other things, minimising delays caused by pre-commencement planning conditions, to ensure that the conditions are only imposed where they are absolutely necessary.
All of us in the development trade will have noted the word "absolutely" before necessary. The policy requirement for planning conditions to be necessary already exists in paragraph 206 of the National Planning Policy Framework (NPPF), so quite how government thinks adding a higher test for the imposition of pre-commencement conditions will bring about the change is unclear. This is because by the time it comes to attaching drafting planning conditions, the draft decision notice has been considered by both applicant and the authority officers on the understanding that the council wants to grant planning permission and it wants the developer to get on with the job in hand.
Quite why government thinks that two proactive parties engaged in the process will then, perversely, bring about pre-commencement conditions, becoming insufferable and unable to be removed, is one that the government working party will need to explain to the development industry. Is it envisaging that pre-commencement conditions should be able to be discharged in a number of days rather than up to eight weeks? Does government want more money to be paid in the way of fees to ensure swifter and earlier delivery of pre-commencement conditions – or is it suggesting that there would be an appeal system against pre-commencement conditions? Though, of course, there is already one of those in place.
While government seeks to bring about the swifter delivery of housing to buy, at the same time it should, as a matter of urgency, broaden the basis of its policy to recognise the development industry's wish for proper recognition of the needs for homes to rent (affordable and otherwise) and the early delivery of homes for rent via policy incentives.
Government is keen to suggest that it seeks to provide industries of all types with the legal and policy structures that will help bring about decisions swiftly. But, with this new bill, you really can't help feeling that in continuing to suggest that it is workable for local people to have significant input into local planning processes (which could hinder developments) and to say that developers should deliver housing at speed is not a realistic goal that can be achieved.
Alistair Watson is head of planning and environment at Taylor Wessing