A little thought can have a big impact when people are feeling the strain, says ODS' Martin Shields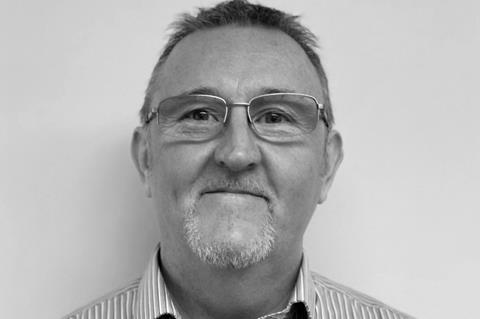 Construction sites have always been potentially physically hazardous, but more recently we have seen growing awareness of the importance of emotional wellbeing. The covid-19 pandemic has further focused our attention on mental health at work, emphasising that it is up to us as employers to make sure our people's mental health and safety remain a key priority during this difficult time.
Coronavirus is not going away any time soon and, like many organisations, ODS is moving back to full service delivery. This is why we have robust arrangements in place to support all staff. It is also why we decided to let office staff continue working from home to keep them safe. This has worked well for us, with all our teams pulling together and using digital tools to keep in contact. We are a services company, fully owned by Oxford city council and with over 600 employees, around 400 of which are field based.
When it comes to the mental wellbeing of employees, out of sight should not mean out of mind. Connecting with people remotely is always harder than at the workplace, so managerial staff need to put aside time to check on their colleagues. Communal events, such as online quizzes or company-wide Facebook groups, may sound like just a bit of fun, but can be vital in providing isolated staff with human interaction, and can also be an excellent tool for disseminating pertinent information.
One-on-one time is crucial. Managers should have at least one phone call a week with each staff member, especially furloughed ones
Additionally, one-on-one time is crucial. Managers should have at least one phone call a week with each staff member, especially furloughed ones, to give insight into how people are really feeling and provide an opportunity for them to discuss any issues they might have.
We also have frontline mental health first-aiders, who provide peer support, and we have a series of virtual workshops planned with the charity MIND about keeping mental wellbeing up. And we have occupational health programmes to provide additional support.
Relations between different parts of the company are also important. While many of our office staff continue to work from home, around 80% of ODS' workforce are on site in sectors such as housebuilding, waste management, logistics and more. It is understandable many will be worried about going out into the 'open world' in the current landscape. If not managed properly there could be resentment towards homeworkers from frontline staff who see themselves as at risk.
Anxiety from onsite workers can be assuaged by ensuring they have the correct PPE and safety guidelines to mitigate the risk of infection. We were well prepared for this, thanks to our in-house stores team. Rather than rely on external suppliers for protective gear and sanitiser, we maintain our own stocks. This means it is available before our colleagues need it. We know how frustrating empty bottles of sanitiser are.
We are in listening mode, seeking out feedback so that our teams feel comfortable and safe while doing their jobs. Being alert to when things need to change means we can also address potential problems swiftly.
Beyond this, we know that our people are providing essential services, we make sure we say how vital their roles are and say thank you. Promoting the work our teams do to both their colleagues and the wider public is key to this. For example, we collected the thank you cards our waste team received during the pandemic to create a mural in the canteen.
In all, it is our adaptability that has kept up staff morale during the lockdown. We have been innovative and flexible, changing our practices and processes to keep our business operating as productively and normally as possible, moving workers around to support our critical services and ensuring minimal disruption to staff and clients. For example, when an onsite worker was shielding, the individual was switched to work in another area, which would allow them to work from home. This approach has reduced any risk to the individual and their family while continuing to provide care and support for their well-being.
As the virus continues to affect our day to day lives, we will continue to develop new strategies to support and care for our teams' mental health as well as their general health and safety.
Martin Shields, head of safety, health and environment, ODS
Tell us about the projects that make you proud to help
Building's Proud to Help campaign aims to highlight all the work construction is doing to support the country's public services, critical works and supply chains, as well as setting it back on the road to recovery. Contact us at newsdesk@building.co.uk with the subject line 'Proud to help' or via LinkedIn or Twitter with your #ProudtoHelp stories