Efforts to accelerate projects must start with culture not process, writes Stuart Maister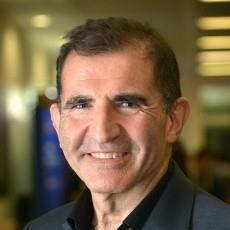 If covid has accelerated history then in some aspects of the construction sector that may be a good thing.
In 1994 Sir Michael Latham published the seminal report into the UK construction industry, Constructing the Team. Twenty-five years later his call for collaboration not confrontation and a healthier client/contractor relationship with 'better rewards for a great industry' still sound like an aspiration. Even before covid, contractor margins in the UK were on average 2% or less.
Since then we've had Project 13 and countless other reports calling for the same thing; the latest, 'Fine Margins', came from the CBI in February this year, weeks before the shutdown. Now the Cabinet Office has launched its new Construction Playbook for procurement, with a real intent to encourage relationship-building and collaboration. Will this be more warm words?
The fact is highly collaborative behaviours based on trusting relationships deliver far better results for everyone involved. The evidence is there: examples such as the A14 and the Anglian Water Alliance prove that the project gets built quicker, more efficiently, with higher margins and at a lower cost. If done well this approach leads to far greater innovation, out-of-the-box thinking and a focus on the outcome.
Now into the mix we also have the government's focus on Project Speed. This is doomed to fail unless the acceleration they promise is in the area of trust and teambuilding not in process and governance. Why is this?
Traditional thinking minimises risk. Detailed contractual negotiations – often based on price – become the focus of procurement. In delivery this translates into change notices and disputes. Put simply, things change. As the reality of a project develops, stuff happens – complications that weren't spotted, changes in decision makers or priorities, a sudden idea that has cost implications etc etc etc.
The traditional structure of how projects get developed and procured has failure built into it
In addition to this, we all know that many contractors bid for projects believing that the specification in the request for proposal is not optimal. They could have come up with a better solution or approached the challenge in a different way. But they have to bid with what is before them, knowing there will be a lot of change in delivery. The traditional, set piece structure of how projects get developed and procured has failure built into it. What is more it has led to both sides being trained over decades into transactional, win-lose thinking. Lots of talk about collaboration but stuck in the traps of self-interested rivalry.
A progressive approach looks at this situation differently. The fundamental building block for success is trust. This is the critical X-factor that will drive performance. And it cuts all ways – between buyer, contractor and supply chain. So, it makes sense to design projects with this as a central platform for delivery, consciously sought, developed and cultivated, not hoped for and relying on one or two personal relationships.
We use a simple trust model which can drive this. It has three components.
Capability – of course it is critical that the parties involved are capable of doing the work at an acceptable price. Acceptable to all sides, that is. All parties – including the client – need to specify what capabilities they will bring in order to ensure this project or series of projects will be successful and agree between them that this is sufficient.
Character – this is the dimension that is under-represented in the process and where we focus our efforts. This is about the behaviours of all parties in the project and is set out upfront in a detailed way so that there is agreement about what is expected.
Clarity – underpinning this is a joint vision of the outcome and the ambition of the collective team, accountabilities for both the Capability and Character dimensions and a commitment to constantly monitor these in an honest and constructive way
Critically, there is a real imperative on creating a team, not a group of people focused on a contractual relationship. Underpinning this is a strong sense of interdependence – the opposite of dependence and control.
Getting this right is as critical as the technical aspects of the programme, where many different players can provide solutions. For contractors that can articulate clearly their ability to do this, such an approach is a competitive advantage. For buyers that insist upon it, there is a higher chance of better outcomes. For Project Speed, no amount of process or governance will achieve this without a real understanding of the critical nature of trusted relationships at the centre of the delivery of major projects.
Stuart Maister is joint managing director at Mutual Value