Lockdown has forced us to focus on what makes healthy homes and neighbourhoods - which we need to remember as we rebuild our economy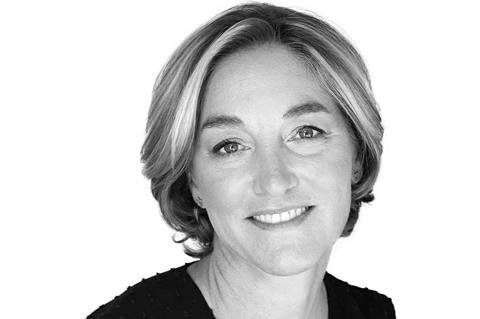 By the time this piece is published we could all know a bit more about what life ahead might look like. European countries are each discussing and implementing their varied covid lockdown exit plans, and the UK is cautiously following suit. Meanwhile, we are all teetering on the edge of our sofas and home-office chairs, waiting to hear what the next 'normal' might be.
It is never easy knowing the fate of your life is essentially in someone else's hands, and perhaps the hardest thing to contend with during this pandemic has been the inability to steer our own course into the future. Yet, as the big decisions are being made for us, we should remember what we still have the power to change as we move into the new unknown.
The coronavirus outbreak has caused a massive reset – an enforced shutdown that has already affected our livelihoods, our relationships and our wellbeing. The impact will be felt for years to come. For people working in the UK architecture and construction industry, it has been easy to feel disheartened. Research has shown that architects' confidence is hitting record lows, with projects being put on hold or cancelled completely, staff being furloughed, and even the largest practices in our country having to make salary cuts – it all feels painfully bleak.
So we must learn to take solace in that which we can still control – chiefly, our domestic lives and wellbeing
But, as always, I find myself searching for things to be optimistic about. And these certainly exist. Not least the sense of community this crisis has drummed up among us. I am consistently moved by the show of public support for our NHS and front-line workers. People clapping and banging pots outside windows and on balconies does not just represent a demonstration of overwhelming gratitude, it also exemplifies the role of the built environment in creating a framework for togetherness and sharing of moments. As architects and urban planners, we have the privilege to shape these unifying scenes through the backdrop of architecture – whether unwittingly or not.
So we must learn to take solace in that which we can still control – chiefly, our domestic lives and wellbeing. After weeks in isolation, we have all been forced to consider just how fundamental our homes, neighbourhoods and communities are to our quality of life. This is something we can and must build on. At this crucial moment, we need to find the collective agency to ensure we continue to build a healthy and liveable community life as we move forward. The lessons we are learning now about what brings real quality to our environments should not be hastily forgotten.
My starter for six would be based on the six themes we have been working on at the Quality of Life Foundation, an organisation I set up as both a watchdog and conduit for ensuring wellbeing is meaningfully and measurably integrated into all new development. These are:
giving people a greater sense of control through local participation;
providing opportunities for people to access nature;
creating towns and cities that encourage free movement, which means prioritising people over cars;
creating distinctive places that inspire a sense of belonging and togetherness;
caring for people with local services that answer local needs;
and encouraging a rich local culture that harnesses all the humour and warmth we know we are capable of showing in even the worst of times.
Let us not have a race to the bottom where we forget all the things that we know will lead to a better long-term outcome for us all
Yes, we are all feeling weary, and yes, we know the economy has taken a battering and we are all desperate to ensure we have work at the end of this. But let us not do it at any cost. Let us not have a race to the bottom where we forget all the things that we know will lead to a better long-term outcome for us all in favour of building anything, anywhere just because we can. There has never been a more galvanising moment than now for us to undertake the test of implementing the things we know to be better for us all.
If there is to be a successful exit strategy, then let us make sure we make it one where we open our eyes to the effect our homes and communities have on us – and improve them for the century to come, otherwise we are only going to store up more and greater problems to come. As architects, designers, engineers, thinkers, parents, siblings, homemakers and general members of society we have the power to dictate the checks and balances that will shape our future. As we work tirelessly under remote conditions, let us take stock of our extraordinary collective adaptability and give ourselves another round of applause. Following that, let us get to work. Our actions now can tangibly make a difference, offering a new yardstick for what quality of life could really mean.
Sadie Morgan is a co-founding director of dRMM architects. She is also the HS2 independent design panel chair, sits on the UK's National Infrastructure Commission and is a mayor's design advocate for the Greater London Authority
Tell us about the projects that make you proud to help
Building has launched its Proud to Help campaign to highlight all the work construction is doing to support the country's public services, critical works and supply chains, as well as setting it back on the road to recovery. Contact us at newsdesk@building.co.uk with the subject line 'Proud to help' or via LinkedIn or Twitter with your #ProudtoHelp stories