Refurbishing our ageing buildings to become more energy efficient would address so many issues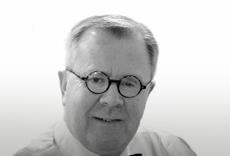 The UK has the most mature and inefficient building stock in Europe. This may not be an issue in a world of cheap energy but as we now live in a period of spiralling fuel prices just about the only thing that we can be sure of is dramatic energy price inflation. We are also experiencing extraordinarily poor market conditions in the construction sector as the result of the general economic malaise and the swingeing cuts in public spending.
So how can we extract ourselves from the mire? The answer seems perfectly obvious to me and to many others in the industry. There is a clear way forward which brings enormous benefits to everyone which is to 'refit for the future' by substantially refurbishing our ageing buildings to become much more energy efficient, more comfortable and less carbon intensive.
As a consequence we address so many issues. Hard pressed households get reduced energy bills; businesses become more profitable; our energy supplies go further; those in fuel poverty see a way forward; property values increase; carbon emissions are reduced; we help change attitudes and behaviour; and, of course, there is more work for the industry.
This is why Wolseley UK has invested heavily into low and zero carbon technologies, water efficiency and sustainable drainage. Our £3.2m Sustainable Building Center opened in April 2008 and has subsequently received over 17,000 visitors from the industry. In addition, we have opened eight training centres around the UK to help our customers to keep up to date with the latest developments in the sector and to gain the necessary qualifications to install the products. Most recently, Wolseley UK has become an accredited Green Deal Provider to allow our customers to take advantage of the opportunities that will undoubtedly arise from the scheme.
We have also spent considerable time and money in affecting our own operations to ensure that we can show that we don't only 'talk the talk'. Notable milestones include the achievement of widely recognised standards such as ISO 14001 and the Carbon Trust Standard. We publish and commit to really ambitious targets in all the main environmental measures.
What we need now is a really committed response from the government, not only from the departments directly involved like DECC and BIS, but also from those who hold the purse strings and make the policy. We have a dynamic industry, showing real innovation. We have an industry in which money invested pays huge dividends in jobs, in communities and all our futures. We have an industry that invests heavily in the UK, not only in the act of construction but with research, manufacturing, training and distribution.
You know it makes sense!
Tim Pollard is head of sustainability at Wolseley UK