Yet another government reshuffle and another housing minister is in place, but does any of this Westminster chaos matter to construction's core issues?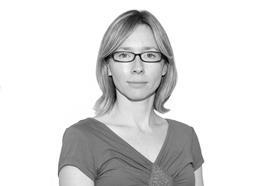 As Building went to press, the prime minister was holding a crisis meeting with her reshuffled Cabinet in a desperate attempt to unite her top team after the resignations of Boris Johnson and David Davis. Most political pundits are predicting her administration will survive, but the bookies have slashed the odds of a 2018 election to 6/4 with the chances of a Conservative leadership contest at 1/2.
Ever since the EU referendum result political instability in the UK has been the new normal, but this week has perhaps been one of the most dramatic and unsettling, and it's not something the business community wants to get used to. Some may be relieved to see the back of the former foreign secretary who infamously dismissed concerns about how companies would continue to trade after Brexit with the words "fuck business". Similarly Davis' opposition to the prime minister's Chequers plan as a "compromise too far" will be seen by many as confirmation that he has never accepted the economic risks of a hard Brexit. But politics is fast, furious and impossible to predict: who knows if Johnson and Davis will be back in the ascendency pushing the hardline Brexiteers' agenda from positions of power once more? (Johnson's "Brexit dream" may be dying but his own reveries of power are still very much alive.)
Brexit trumps all political priorities, even one as electorally important as housing
The immediate impact of the reshuffle on the construction industry is that it has been landed with a new housing minister, Kit Malthouse replacing Dominic Raab, who was promoted to Brexit secretary. This news was greeted by the industry at the start of the week with a collective sigh of "not another one" – as many have pointed out, he is the eighth housing minister in eight years, and if you only look at the last four years we are going through them at the rate of two a year. It's understandable people now talk of a "revolving door of housing ministers", and as an added insult Malthouse, previously a junior minister at the Department for Work and Pensions, is perceived as having less political clout than Raab.
Does any of this Westminster chaos matter? Given the government's ambitious target of 300,000 new homes a year and the fact that according to a survey out this week most housebuilders think we'll fall short by 50,000, then yes. Raab's appointment to the housing brief, back in the mists of time in January of this year, coincided with the rebranding of the DCLG as the Ministry of Housing, Communities and Local Government, when the inclusion of the word "housing" was seen as recognition that the issue was at the top of the government's agenda. How revealing then that Raab's been switched to the Brexit role – if you were in any doubt, this week has proved that Brexit trumps all political priorities, even one as electorally important as housing. It is not that the government has demoted housing to the level of a sideshow, but the departure of yet another housing minister surely detracts from the focus and momentum that had begun to build.
While the figureheads and personalities are important, the real issue is that housing – and construction more generally – needs significant and sustained political intervention to overcome its serious productivity and performance gaps. It's one thing to have targets, but it's another to put in place the steps and the people with the political wherewithal to achieve it. Take, for example, the targets in last week's construction sector deal – a 33% cut in construction costs, a 50% reduction in time from start to finish of projects, slashing greenhouse gas emissions by half – all laudable aims, but how will any of them be achieved at a time when construction firms are struggling even to make a decent profit margin, and in some cases to stay afloat? The government has made positive noises about supporting its industrial strategy with investment in innovation, but so far many insiders are sceptical that the level of investment will match the scale of need.
Already there are alarm bells ringing that promised investment in infrastructure could be falling short. The Infrastructure and Projects Authority's latest annual report warns that Brexit is overshadowing vital projects with the effect that now 35% of major projects have been flagged as unachievable or in doubt. Just as worrying is the state of the pipeline of new projects: only 18 were added in the last year compared with 36 in 2016/17.
Ambitious targets are something James Lidgate, L&G Homes chief executive and our interviewee this week, knows all about, having set his company the task of building 15,000 homes a year within five years. Ever since 2016 when the insurer announced it was building a modular housing facility that would pump out 3,500 units a year, the housebuilding sector has been prepared for a major disruptor to start shaking things up. L&G has certainly put its money where its mouth is, investing £50m in its Yorkshire factory, but so far not a single modular unit is occupied. Lidgate is open about the delays and talks of "constraints" that have proved harder to overcome than originally thought. Now, he says the first factory-built homes will be installed in September after a two-year delay. Views on whether L&G is capable of putting its theory into practice can be reserved until then, but Lidgate is confident. And that's more than can be said of the industry as a whole, which continues to be battered by Brexit storms and the vagaries of a government still desperate to "take back control".
Postscript
Chloë McCulloch, acting editor, Building