Whether or not Osborne's Spending Round will provide any long-term certainty on a pipeline of work will be crucial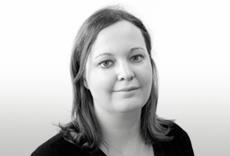 After the fuss around David Cameron's interpretation of the "smart casual" dress code at this week's G8 summit, chancellor George Osborne should need no reminder of the public scrutiny which accompanies a minister rolling up his sleeves. And there will be more of that next Wednesday when he'll follow the PM's lead - in a metaphorical rather than sartorial sense - in a tough Spending Round announcement.
The temptation for construction next week will be to focus on capital spending allocations for 2015/16 - the only year for which the chancellor will set out detailed plans. Those in the education sector will be looking out for confirmation of the £750m of capital-funded Priority Schools work, which has already been announced with a "spending review dependent" caveat attached. An extension to the UK Guarantees scheme, in theory enabling more infrastructure programmes to go ahead, is expected but so far not confirmed. In addition, any firmer commitment to green construction initiatives could be a significant boost to growth in the sector.
The biggest impact of the announcement for construction will lie in what is said about the period beyond 2016
But, however important spending for that year will be, the biggest impact the announcement will have for construction will lie in what is said about the period beyond 2016. Osborne has said that he will set out a framework for capital spending for the whole of the next parliament - and given the political consensus over the importance of capital spending to the economy this is likely to form the basis of any future government's direction. The benefits of having a known long-term pipeline of work have been well rehearsed by industry, and gained traction within government under the auspices of former chief construction adviser Paul Morrell. However, in practice this has still proved difficult to achieve. Wednesday's announcement provides an opportunity for the government to put that right.
It is not currently clear whether Osborne will go so far as to set draft departmental budgets for the next parliament. To do so would be a bold step - but one which could prove crucial for the industry. This would enable departments to give indications of priority projects, which could then feed in to the Government Construction and Infrastructure Pipeline to build on that initiative and enable it to provide the longer-term detail being clamoured for by industry. It would also vastly improve the chances of the forthcoming industrial strategy for construction being a success: it makes logical sense that an industry can much better make itself "fit for purpose" - as the government puts it - in the longer term, if it has a clear idea of what is going to be required of it over that period.
The social housing sector - one specific area where industry will be hoping Osborne does not shy away from promises to set out a 10-year funding framework - provides a pertinent example of what can happen when these opportunities are missed. A report by the Future of London lobby group published this week showed that up to the end of last year, the Greater London Authority had only completed construction of 408 homes under the affordable rent programme since 2011; the point at which it was set a headline target of over 16,000 by 2015. So, thanks to policy upheaval and a lack of phased planning, industry is now faced with a mountainous struggle to build more than 15,500 homes in the capital in two years.
An end to boom and bust has become a tired promise from politicians. But as far as construction is concerned, there is a real opportunity on Wednesday to mitigate the problem. If the chancellor is prepared to be smart enough.
Sarah Richardson, editor