The Severn Barrage is tipped to supply a substantial chunk of the UK's energy needs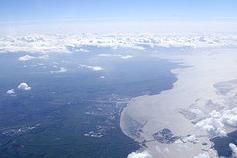 The Severn Barrage is the way to go (Bristol mayor warns against Severn Barrage, 18 February, www.building.co.uk).
It will not harm the port business, the barrage should be seen as an opportunity to increase business at the port, making it non tidal reliant. The UK's power situation is in dire straits and the barrage will make a massive difference.
Phil Byers, via www.building.co.uk