Emcor's decision to pull out of UK construction is a worrying development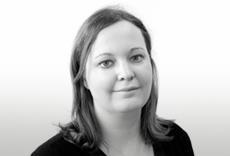 Concern about UK construction's prospects of recovery often rises most sharply when a high profile business collapses: a scenario that has been all too familiar over the past year.
But for all the consternation that rightly accompanies cases such as North-west contractor Daniel Construction, which fell into administration on Wednesday, the news this week that Emcor - one of the M&E sector's most well-known names and a company still turning a profit - is exiting the UK construction market, is arguably an even more worrying sign.
Emcor Group UK, formerly known as Drake and Scull, has been a mainstay of the UK specialist contracting sector for decades. The company has worked on some of the country's most illustrious projects, including the recent redevelopment of St Pancras station. During the course of its history, the UK business has experienced its fair share of economic ups and downs - it reported an £11m loss back in 2003. But it has been protected from the fate of some of its contemporaries by offering facilities management services as well as a construction business - allowing it to maintain a strong order book even when construction was in recession. However, its US parent company has now decided that, rather than wait for UK construction to recover, it wants to exit the market altogether to focus on facilities management. This sends a worrying message to the wider contracting sector about the length of time it is likely to take for any meaningful margin growth to return.
Emcor's US parent company has decided that, rather than wait for UK construction to recover, it wants to exit the market altogether
Architects and consultants at the front end of the supply chain have, over the last few months, been reporting slightly more optimism about enquiries, suggesting that the uplift predicted for the industry for next year - albeit from a historically low base - remains on the cards. But for contractors, any market improvement is likely to be overshadowed by the pressure to service existing order books, taken on at low margins: a point Emcor alluded to when explaining its decision. For many, this scenario will be further exacerbated by increased competition - and therefore cost - to secure reliable supply chain partners in a returning market.
Emcor - by being in the fortunate position of having an established FM business - is well placed to avoid the effects of this crunch. But for others in the sector, their future could well depend on having enough strength left in reserve to withstand it for the next 18 months or more.
Celebrate 170 years (online!)
Building's 170th year anniversary celebrations are gathering momentum, and for the next week we will be bringing the past into the digital era with a series of special online features. Sign in to www.building.co.uk this week to have your say on UK construction's greatest achievement, or enter our competition to find our founder - Victorian gent Joseph Hansom - hidden in appropriately celebratory attire on the site. We'll also have a host of exclusive online-only content, including a series of special contractor features; videos from the Ecobuild event; and a chance to view some of our recent international White Papers. All content is available with no extra charge to print subscribers.
Sarah Richardson, editor