The government's new Building Energy Efficiency Survey will form the evidence base for policy-making from here on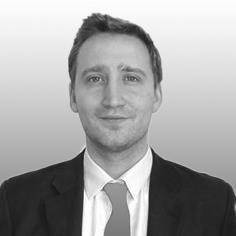 Last month, the government published its annual update on the Energy Efficiency Strategy. The document spells out the importance of energy efficiency and the challenges in driving it, as well as the proposed solutions for target sectors in the coming months.
Part of the strategy targets administrative cost savings where possible. This is delivered either by replacement or simplification of existing schemes or through the careful design of new initiatives. The proposals are geared towards helping estate managers and public building contractors focus on energy efficiency rather than box ticking or form filling.
The prime examples include the simplification of CRC Energy Efficiency Scheme (CRC) and Climate Change Agreements (CCA). These are expected to deliver multimillion-pound savings over the lifetime of the schemes. New initiatives, such as the Energy Savings Opportunity Scheme (ESOS), are also consciously designed to reduce administrative burden for estate managers and maximise the use of existing schemes and processes.
The strategy is right. The challenge is actually determining how best to simplify current and future schemes
The strategy is right. The challenge is actually determining how best to simplify current and future schemes. A major difficulty here is the quality of the non-domestic evidence base for policy making, or lack thereof. It is difficult to simplify or design schemes to benefit these sectors if the evidence base being used is not up to date, and not all the sectors are sufficiently covered.
Government is currently reliant on energy studies conducted in the late nineties on a relatively small unrepresentative sample. Many sectors are not sufficiently covered and even where they are operational data is likely to be no longer relevant due to changing practices.
Not only is the current data weak, constructing a dataset that accurately describes the sector is just innately challenging. The stock is simply enormously varied at multiple levels.
There are the activities covered for instance that range from acute hospitals and laboratories, to high street banks and fast food outlets. Making the picture even more complex is that even within the building sector, let alone between different sectors, it is necessary to factor in highly specific equipment configurations and a number of different operating models.
There is also no single dominant group. This means it is not possible to focus on any particular area. Shops are the largest by premises count and they only account for 28% of the total.
Likewise, there are significant structural variations, which need to be understood. The sample includes home-managed micro businesses and small retailers to government departments and multinational businesses, each having different management models, resources and cultures
Finally, there are the complex ownership structures and split incentives that arise as a result. Examples include Private Finance Initiatives (PFIs), joint ventures, trust structures to name a few. A building could be owner occupied, wholly let by one occupant or partially let by many.
We are working with DECC on a major new research programme - The Building Energy Efficiency Survey (BEES) – to refresh the evidence base. We are attempting to capture data across the non-domestic stock at a depth that allows as many of these variances to be factored into the policy decision making process as possible.
The study is combining existing data from a range of databases with remote survey information from 10,000-15,000 building records. The remote surveys will be supplemented by site audits by trained assessors. In this way, it should begin to shine a light on the issues driving energy efficiency across buildings in the non-domestic stock.
Designing policy based on a true understanding of stock characteristics will allow the government to target most effectively where energy efficiency can be driven, the result of which should benefit us all.
Paul Stepan is head of policy, strategy and compliance with Verco, an energy and carbon consultancy