Government made few new capital spending pledges, but it did publish documents that show a better approach to procuring projects, says Mark Farmer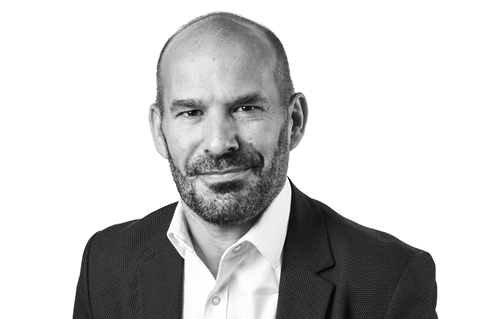 The burgeoning anticipation that the chancellor was going to pull a rabbit out of the hat for the construction sector in his spending review was bound to end in some people feeling disappointed when the reality of what can be done in a limited one-year review hit home this week.
The lack of bandwidth for further dramatic measures was laid bare by the shocking economic statistics Rishi Sunak shared relating to the impact of covid-19 on the economy. They put in context the difficult choices that need to be made in stewarding the economy back to health in the years ahead in a way that avoids a return to austerity but shows fiscal responsibility and does not burden our future any more than it needs to be.
Sunak confirmed that a total of £280bn has been spent or allocated to respond to the pandemic (equivalent to 14 Crossrails or three HS2s to put it in perspective). This hair-raising number, combined with the unprecedented forecast levels of public borrowing has limited the government's options to launch any significant ramp up in Keynesian stimulation to the economy through construction and infrastructure and other capital spending beyond the £100bn which has already been committed for next year.
This is a major milestone in providing an intelligent framework for public sector construction commissioning
The chancellor re-presented much of what we already know about from prior fiscal events and other announcements. This included the 500 new schools over the next decade, 40 new hospitals and 70 upgraded hospitals. Commitments to roadbuilding, cycleways, and 5G connectivity were also reaffirmed. A £7.1bn National Homebuilding Fund was announced, which is mostly a consolidation of existing investment but with a welcome £2.3bn top up to provide loans for market diversification and modernisation. This is on top of the already announced £12bn Affordable Homes Programme, which has started to make parts of its funding conditional on adopting modern methods of construction (MMC).
Perhaps the more significant announcements alongside the spending review itself that construction should take time to digest are the related publications of the National Infrastructure Strategy and the Green Book Review. These documents set out a more holistic ambition which, if implemented, can start to redefine which projects are prioritised, where they are located and how they are delivered. There is extensive reference to rethinking government procurement and decision-making rationale in these two documents, which we know goes to the heart of allowing our industry to flourish rather than being the target for inappropriate public sector risk transfer and lowest cost transactional thinking.
> Spending Review 2020: Top takeaways for construction
> What the National Infrastructure Strategy means for construction
The Green Book Review will also be an important test of how the government's levelling up agenda is made real. The new £4bn Levelling Up Fund announced by the chancellor to enable place-based growth is unlikely to go far in reality and its centralised control flies somewhat in the face of devolution. The idea of the fund being jointly administered by MHCLG, DfT and Treasury has to be a positive in terms of a holistic approach. But for the construction sector to benefit it needs to see this funding flow into regional economies without bureaucratic entanglement, and it needs to see shovel ready schemes being commissioned quickly so they can be delivered in this parliament.
The chancellor also announced the launch of a new National Infrastructure Bank. Leveraging public money by attracting private finance into infrastructure is a critical assumption in the government's plans as you would expect, especially for landing the prime minister's new 10-point plan for a "Green Industrial Revolution". There will be many though who have memories of previous failed attempts to kickstart green investment. There will also be concerns about not repeating some of the mistakes of previous PFI and PPP financial models, including ensuring the lessons have been learned from Carillion-type failures in how public services and private finance-led delivery comes together at scale.
The approach to how the government will act as a future client to the industry on the back of the National Infrastructure Strategy will come in the imminent publication of the Construction Playbook by Cabinet Office. This is a major milestone in providing an intelligent framework for public sector construction commissioning. Let's be clear, we don't just need public money injected into the sector to counter the inevitable post-covid fall away in private sector confidence and construction activity, we also need greater intelligence in how public projects and programmes are defined, procured and delivered.
Poor "clienting" remains a major barrier for the industry's improvement and government has an important role to play in leading from the front. Different central departments are all at varying stages of their journeys towards a data-led approach, standardisation of technical requirements, intelligent procurement and MMC adoption, but we now need consistency across government departments as clients, which can ultimately influence the whole construction sector.
Leaving the EU provides an opportunity to redefine public sector procurement governance and what "best value" really means post OJEU. This in turn needs to be urgently cascaded into other public sector clients outside of Whitehall in local and regional government, government agencies and housing associations. The squeeze on the public purse could easily be seen as a motivator for procurement officials to double down on a "cheapest price first" approach. Unless the rules are set out differently and consequences made clear for those not adhering to them we will have more costly mistakes, including those that ultimately impact on life safety as we have already seen play out in the Grenfell disaster.
The move to value and outcome-based procurement is perhaps the biggest accelerant of modernisation and if the government is serious about playing its part in the "Building Back Better" mantra then we need to see better commissioning at its heart. This means rather than propagating our industry's masochistic tendency to join the "race to the bottom", commissioning should prioritise digital and manufacturing thinking, value societal and environmental outcomes, and use productivity improvements to increase profit margins in the supply chain and achieve better economic value for clients.
It is pretty clear that the national economy and the construction industry is in for a rough ride in the period ahead. Government and industry need to hold their nerve and use this crisis as a positive springboard to deliver long lasting reforms in how housing, construction and infrastructure projects and programmes are delivered in this country.
Mark Farmer is CEO of Cast Consultancy, MHCLG champion for MMC in homebuilding and a member of CLC senior advisors group