The UK's Modern Slavery Act can be a major supply chain issue for the construction sector and stringent preventative measures should be put in place now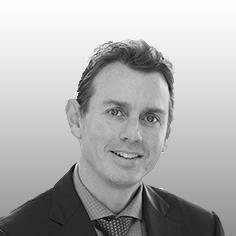 The Walk Free Foundation's 2014 Global Slavery Index indicates that there are an estimated 38.5 million men, women and children trapped in modern slavery globally. The UK is not immune, with the first official Home Office figures on the issue suggesting there were between 10,000 and 13,000 potential victims of modern slavery in 2013, a concept that covers slavery, servitude, forced and compulsory labour and human trafficking. For the construction sector, modern slavery can be a major supply chain issue, particularly for those involved in large or high-profile infrastructure projects in challenging labour environments. For those organisations that will be subject to the reporting requirements under the UK's new Modern Slavery Act 2015, the issue of preventing modern slavery in supply chains is set to become a compliance and public relations challenge.
As early as October 2015, commercial organisations supplying goods or services with a minimum turnover of £36m will be required to publish on their website an annual "slavery and human trafficking statement". This is a statement of the steps (if any) taken to ensure modern slavery is not taking place in the organisation's own business and its supply chains.
The Modern Slavery Act sets out a high-level framework of what might be included in a statement and covers the following key areas:
A brief description of an organisation's business model and supply chain relationships
Policies relating to modern slavery, including due diligence and auditing processes implemented
Training provided to those in supply chain management and the rest of the organisation
Principle risks related to slavery and human trafficking, including how risks are evaluated and managed in the organisation and its supply chains
Key performance indicators, allowing third parties to assess the effectiveness of the activities described in the statement.
The government will publish statutory guidance on the reporting requirement and good practice for the prevention of modern slavery in supply chains to coincide with the reporting obligation coming into effect.
Given the global nature of the construction sector, the Modern Slavery Act is likely to have knock-on effects throughout the global supply chain and although larger companies will be subject to the reporting requirement, suppliers of any size should take note, as they will undoubtedly come under pressure to ensure their own supply chains are in order.
Suppliers of any size will come under pressure to ensure their own supply chains are in order
Public scrutiny will provide the primary incentive for compliance with the reporting requirement - legal sanctions are limited, with the secretary of state merely empowered to commence proceedings for an injunction requiring an organisation to prepare a statement. Negative attention from customers, activist shareholders, trade unions and civil society will likely prove an effective incentive for compliance, particularly if an organisation, sector or issue is already under the spotlight (for example, the construction sector in Qatar ahead of the FIFA World Cup).
California has similar legislation and NGOs, such as KnowTheChain, are engaged in public shaming exercises, publishing details on their website of companies that are non-compliant with reporting requirements. The Business and Human Rights Resource Centre has also been active in approaching non-compliant organisations under the Californian regime and is likely to turn its attention to businesses that fail to comply with reporting requirements under the Modern Slavery Act.
Organisations subject to the reporting requirement should ensure their slavery and human trafficking statement is underpinned by appropriate and proportionate action that it is defensible in the face of scrutiny from inside and outside of the organisation (for example, from trade unions and whistleblowers).
There will undoubtedly be differences in the approaches organisations take to supply chain due diligence, management and the reporting requirement given that risk profiles will vary - for example, a contractor undertaking a construction project in the UK will likely have a lower risk profile for modern slavery than one undertaking public works in a jurisdiction where labour practices for migrant workers have been historically poor.
Procurement policies addressing modern slavery, contractual protections in supply contracts, clear labour and whistleblowing policies and consistent messaging throughout the supply chain will be important wherever organisations are operating.
However, for those organisations operating in high-risk jurisdictions, enhanced due diligence and implementation of more stringent preventative measures will
undoubtedly be required.
Brett Hartley is senior associate at Clyde & Co