Debbie Aplin has raised some important issues about standardisation, which led to a recent landmark rejection by Eric Pickles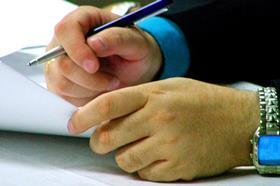 Debbie Aplin (The devil in the detail, 29 November, pages 24-25) lays open the thinking of many housebuilding companies as clients to architects. Increasing numbers of planning committees are concerned that the buildings produced represent a dumbed-down version of what they permitted. This is why they seek commitment to the retention of the original concept architect or at least require details tied into the permission beyond the normal RIBA Stage D scheme design (often referred to as Stage D plus). Having the original architect see through the concept into the detail implementation should be the norm. In architecture school the notion is that, "God is in the detail".
Debbie's solution, that where there is a reason for switching architects the concept architect should continue to be retained and have authority over approval of the details, is a fair answer. Indeed this should always be the case where a design-and-build form of contract is employed.
She does, however, give away what underlies the thinking by referring to "the need for concept architects to stop innovating and spend more time standardising their concepts". It is precisely this kind of standardisation
that planning committees seek to avoid and which caused secretary of state Eric Pickles to refuse permission recently on grounds of inadequate design for a large scale housing scheme by Persimmon.
Brian Waters, immediate past president, Association of Consultant Architects