Profit warnings, management team restructuring and problem jobs may be making the headlines. But there are still positives to take from the industry's current standing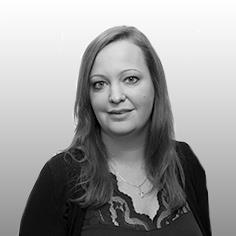 With a flurry of profit warnings, upheaval in long-established management teams, and new problem jobs being uncovered every week, the current fireworks in the main contracting sector are fast becoming the industry's most pressing concern.
After a run of troubling news from many of contracting's biggest names, this week Building takes an in-depth look at the dynamics of the sector - and the picture that emerges is one that shows just how far construction still has to go to genuinely leave the pain of recession behind. With a legacy of work won at low or zero margin, and spiralling costs, the headlines that have become commonplace over the past couple of months are looking worryingly like they are only the start of a trend.
This legacy is also, however, starting to fuel changes in the way the sector works - and some of them may turn out to be far more positive than their troubled origins suggest.
The first is a move away from single-stage lump sum tendering: the riskiest way to win work for contractors, and therefore the most likely to end in the courts. Contractors, already struggling with the burden of order books full of work at near-to-impossible-to-deliver prices, are reluctant to add to the problem, and are increasingly shunning what single stage bids there are. This is driving clients back towards greater negotiation and - whisper it - even construction management: that breeding ground for partnering that will have industry reformists dancing a small collective jig of joy.
The second related trend is a resurgence in the power of specialist and trade contractors, which, in a world of rising prices, have suddenly regained some control in their negotiations with main contractors - with all that means for leverage over their own contractual and payment conditions. This trend, which is happening already, will only be fuelled by greater use of procurement routes that favour a stronger degree of partnering in contracts - as contractors' profits will stand or fall by their relationships with their supply chain.
The third noticeable change, driven in part by the woes of so many household names, as well as the return of interest in construction management, is an opening in the marketplace for new entrants. It is a phenomenon already commonplace in consulting, but until now far less so in the procurement of contractors. Tender lists are increasingly including fledgling businesses set up by experienced hands that left their former employers during recession - firms like Blue Sky Building and Rise. This offers enticing growth prospects for these new firms - and for the range of client services available.
None of these changes will be of any comfort to the country's blue chip contractors as they battle the current market pressures. But, provided the major players can navigate their way through without major catastrophe, the turmoil we are currently witnessing may well turn out to have some silver linings for the operation of the sector as a whole.
Sarah Richardson, editor