Armitt's proposed National Infrastructure Commission would seek to depoliticise infrastructure delivery and remove the uncertainty of long-term project pipelines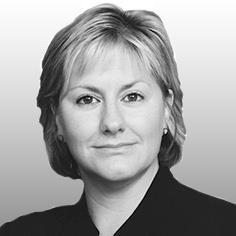 I have chosen this news story as a piece which I think is of particular interest. Armitt is proposing the establishment of an independent National Infrastructure Commission which would produce an infrastructure development plan setting out ten-year recommendations, backed by cross-party support. Each Government's compliance with the plan would then be monitored. This would seek to depoliticise infrastructure delivery and remove the uncertainty of long-term project pipeline, which has been one of the most significant industry criticisms over recent years.
Stephanie Canham is national head of projects and construction at law firm Trowers & Hamlins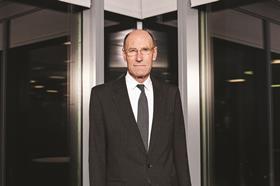 Armitt proposes fast track to long-term infrastructure planning
A national infrastructure assessment could be complete by midway through next parliament
Orginally published 4 July 2014 | By Iain Withers
Sir John Armitt has published draft legislation to enable production of a 25 to 30 year assessment of the UK's infrastructure needs by midway through the next Parliament.
Armitt recommends the government should set up an independent National Infrastructure Commission (NIC) to identify the UK's long-term infrastructure needs, to help build political consensus around critical infrastructure developments.
Armitt proposes that a bill to set up the NIC should be among the first tabled by the next government.
The NIC would produce a National Infrastructure Assessment (NIA) laying out areas where infrastructure development is critically needed every ten years, and then monitor plans by governments to meet these recommendations.
Labour leader Ed Milliband, whose party commissioned Armitt to produce the proposals, announced yesterday his party will back Armitt's plans.
Armitt recommends that to speed up the process the NIC should be launched in shadow form as soon as the enabling bill reaches the second reading stage in the House of Commons.
Under the draft legislation, the Chancellor would have a statutory obligation to lay the NIA before Parliament for approval within six months, together with any proposed government amendments.
Government departments would then have two years to produce Sector Infrastructure Plans (SIP) for adopting NIA recommendations.
Armitt proposes that Infrastructure UK be phased into the NIC.
Funding for the NIC would be approved in ten year tranches by House of Commons resolution.
In a letter to shadow chancellor Ed Balls, Armitt said there was "wide aggreement" that a lack of long term strategic infrastructure planning was an "Achilles heel for the country".
He said his aim was not to "take the politics out of infrastructure". He said: "Rather than taking power away from politicians, I believe and independent National Infrastructure Commission would act as an important enabler and provide a robust framework within which public and political debate on these important issues could take place."
"With this in place, the infrastructure policy debate would be more enlightened as it would be based around a real understanding of the issues that have to be tackled if the UK is to maintain its competiveness over the long term. I believe that this would represent a big step forward for the UK."
A consultation period on Armitt's proposed draft legislation and programme for implementation is open and will run to 31 October 2014.
Armitt plans to produce final proposals and a draft bill by the end of January 2015.
In response, Duncan Symonds, WSP head of infrastructure, said: "In the pre-election period it's vital that infrastructure secures cross-party support. Therefore it's good news for the industry for Ed Miliband to commit to creating the modern infrastructure environment that the country deserves.
"Longer term commitments to investment in the Armitt review are welcome, but we need to avoid duplication of effort with the creation of too many bodies. Uncertainty is our biggest obstacle - infrastructure requires leadership that provides absolute clarity on the direction of policy."