Will we have enough of the right people to build our projects to the right standards and at the right price?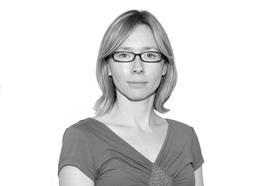 Sixty-six thousand pounds a year. That's how much contractors are paying their senior site managers in London. It's a lot, but then site managers in the capital can be hard to come by. The effects of construction's shrinking workforce are being felt most acutely in the capital, and so – as our contractors' salary survey conducted by Hays shows – wages are rising for this particular role at an annual rate of 5%.
Not all the delivery-end positions in this survey enjoyed such generous rises. Overall wage growth for all the roles in the survey is more or less flat compared with last year, averaging 3.2%, but it's worth noting this is still above national averages and also above averages for the wider construction and property sector.
Sixty-nine per cent of those surveyed said they plan to increase salaries again in the coming year. Yet a further squeeze on their nail-bitingly slim margins
What appears to be happening, at least for the senior site managers, is a sort of tug-of-war for their skills – one between contractors and their wealthier housebuilder cousins. These frontline and experienced people have skills that can easily transfer from contracting to housing, and the fact is that housebuilders have deeper pockets than contractors. Of course, contractors are aware of the pressures to attract and retain staff: 69% of those surveyed said they plan to increase salaries again in the coming year. Yet a further squeeze on their nail-bitingly slim margins, but it seems unavoidable.
Another interesting trend from the survey is the number of staff planning to leave their current job – a staggering 59%. Perhaps this is explained by the fact that so many have been sitting tight since the 2016 Leave vote: job security becomes a high priority at times of economic uncertainty. But now with the exit date fast approaching, they appear to be betting on more business stability post 29 March.
Of course, this view could be wrong. Brexit, in whatever form it takes, is unlikely to be sorted come 30 March. As much as people have Brexit fatigue – wishing either we would just get on with it or conversely forget all about it – the impact of this event, recently described as "a failure of British statecraft on a scale unseen since the Suez crisis" by former minister Jo Johnson, will no doubt continue to be felt for a long time to come. An emboldened willingness to look for work elsewhere won't necessarily be met with sunnier prospects.
Anecdotally, contractors have been saying for some time that the prospect of Brexit and unfavourable exchange rates have put off many migrant workers from coming to the UK, and have persuaded some of those already here to return home. And now the Office for National Statistics has released figures showing an unprecedented annual 132,000 fall in the number of EU nationals working in the UK. This, combined with the numbers of workers retiring, is undoubtedly affecting businesses. Sixty-two percent said the continuing skills shortages have had a negative impact on productivity, while 45% have had to hire more temporary and contract staff in the past year.
Another useful barometer for just how the industry is coping under the strain is Deloitte's London office crane survey. At first glance the winter instalment seems optimistic – 2018 is on course to deliver the highest volume of offices since 2004. There's a big but, though: completion rates are at a 14-year high but current space under construction is down 13% on the last survey six months ago, while the volume of new starts is down 18%. And that's not all: Deloitte says the schemes under construction or proposed in 2019 will be down by 11% compared with its predictions just six months ago. The pipeline is shrinking.
Financial services, which has dominated the office pre-lets market, has dropped from 46% in the summer of 2017 to just 24% in the latest survey. Perhaps not completely unexpected, but still a dramatic fall that comes as a shock. However, where banks and finance are falling away, technology, media and telecoms (TMT) is demanding more office space in the capital, now accounting for 28% of pre-let activity. Corporate tenants, including serviced office providers – also known as the co-working disrupters – make up another 21%.
Clearly, while activity is set to slow down in the London office market, no one is predicting that Brexit will kill it off – far from it. What we are seeing is a structural change in the market, where offices are adapting to a new, more flexible but in many ways more demanding client base. Deloitte's report neatly sums up the phenomenon: "Flexible co‑working space providers are enabling start‑ups to emulate the talent strategy of the tech titans, rather than settling for secondary space, as they previously would have had." One survey stat that highlights this transition is the total number of cycle spaces being built in central London: 14,538. That's a lot of people expected to be pedalling their way to the office in future.
Brexit or no Brexit, there will always be a demand for buildings. The question is: will we have enough of the right people to build them to the right standards and at the right price? Poaching workers – as housebuilders appear to be doing by enticing contracting staff with higher salaries – may temporarily solve the problem for individual companies, but it doesn't address the industry-wide issue. It seems 2019 could be the start of spiralling wage inflation if the construction industry doesn't come up with some better answers soon.
Chloë McCulloch, acting editor, Building